By Watching The Wedding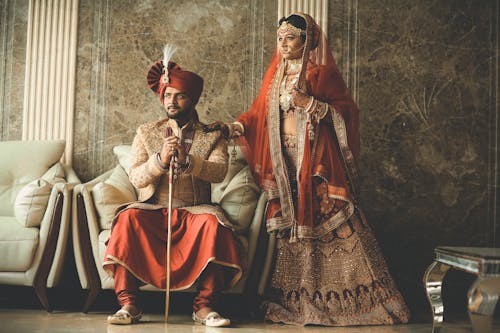 by watching the wedding …..
when we are young, we grow up in the camp of everyone with the cooperation of everyone. we learn by watching everything. we know what is right and what is wrong. we experience our new stage. if we ever make a wrong or wrong decision, it will help us. we deal with this right without hesitation.
because we have faith in them. whatever decisions they make will certainly be right for us, but there are more different experiences when we get married, and this factor also falls into the most important phase of life. there are many reasons why marriage cannot be said to come in everyone's life. it should be a private way of thinking.
but, after marriage, all new lifestyles emerge. it would not be wrong to say this. it is a new and different experience for both the boy and the girl. a person who is completely new to you. everyone has an idea of who she will be like. whether your life will be right with that person or not, whether you will be able to fulfill your responsibilities or not, everyone comes in a whirlpool. the first choice is to say whether you like that face or not. that's where the love begins.
the rest of the things that big men examine with their experience, home, living, negotiation, job are all things that fall into place. but a boy and a girl decide their first choice with their eyes.
and once a love is formed, no matter how it is, everything is accepted automatically. marriage is like that. fulfilling small and big things with a new person. getting to know each other, understanding. it all starts slowly. and understanding all these things. happiness is created. because that person becomes yours and of course remains the closest. he knows you best and who doesn't like you ?? that someone is waiting for you. he takes care of you. he creates happiness in everything we do. he understands us. he teaches some things and learns some things. it is only for us.
and today he is the guide to make his own decisions independently. then of course he cooperates whether the decision was taken properly or not. and with this person we are dealing with every event of our life by studying and becoming experienced.
so only when a man gets married does he become a samyam. there is stability in his life, he starts thinking for himself and his people today, and what he wants !!! this is life. it is to live happily with your life partner. the definition of love marriage is different. everything is created according to your liking. so the same person becomes yours till the end stage. and so he is chosen.
so let's get married first. in our environment, we experience the movements of many people at home, but still each person is eager to experience all this on his own. this is real life. this is the happy part of life.
and so, there are some people who sing songs on this dialect by experience,
"whoever eats wedding laddu, regrets …
and those who do not eat, they also regret ".
thank you ….
Preeti Ghasale …..
take care someone, that's only for you take care of me all that time, Every moment I spent with you keep those memories with me, which I have woven with you all the time take care of my own self, I cherish the one who is only with you you keep me those memories in…
https://youtu.be/ptzv9x7v6bY
K. Vishwanath is a legendary Telugu film director, screenwriter, and lyricist who has made a significant impact on Indian cinema. He was born on 19 March 1930 in Machilipatnam, Andhra Pradesh, India. Vishwanath started his career in the film industry as a lyricist and later moved on to become a director. He is considered as…
Continue Reading K Vishwanath – Telugu Film Industry Lost Another Gem