cheating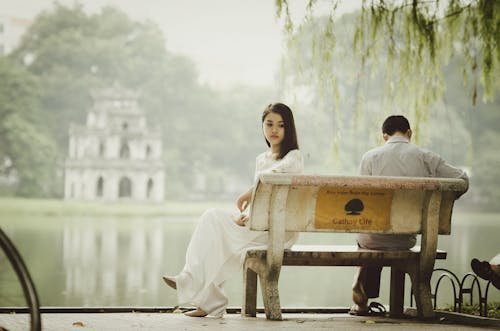 "cheating"
in today's world, cheating is not a new topic of discussion. but, when betrayal is beyond thought, it destroys everything.
that's all there is to it. (Neha's) Neha was cuddly and young at home. Sneha's father died when she was young. so now only her elder sister (Sneha) and mother lived.
after her father passed away, her mother and sister (Sneha) used to work in a textile mill. there were many such situations. Neha was preparing to finish her college. that is, the last year, meanwhile, a good place came for Sneha. he did not get along with her husband. he always argued with her on behalf of his mother. and he could no longer work in Sneha's cloth mill. both his sisters "Neha" and "Sneha" were so beautiful to look at, so the boy had hurried to get married. the mother did not like the idea, and because of that she always scolded her. but with the help of people, she understood herself. and it all started the same way. Neha also supported her sister. by the way, Neha liked her sister's story more than her mother's. Sneha resumed her millwork and the owner, seeing her interest in the work, gave her the manager's job. and now the overall home situation is fine.
as Neha completed her education, she started coming to a place for marriage. in this, a close aunt suggested a place for Neha, Sneha's divorced children. the mother was now worried about Neha's marriage, so the mother decided to visit this place. the boy's name (Nikhil) was a little strange when the boy came alone, so when he asked, he found out that his mother was not there and his father was ill, no one was at home, so he hurried to get married. tai also asked Neha as there was no cut. Neha also liked the boy. so what happened and the preparations for the wedding started on both sides.
tai (Sneha) started preparing for her darling little sister's wedding. in every effort not to let anything go wrong, tai came true. Neha was painted in her new dream.
Sneha made all the preparations for her sister so that she would not have to listen to her mother-in-law for anything. the day of the wedding came, tai tied the mother to her darling.
Sneha's new life began. but the next day she was disappointed when her husband told her to go out for work. but she recovered herself as a matter of a few days.
and he left his father in the care of his new wife. when tai calls her sister (Neha), she finds out that her husband (Nikhil) has gone abroad for work.
baba calls Neha as soon as he hangs up the phone. let me take a shower and call immediately !! she also finds it strange to take a bath, but she is ready because baba doesn't like it, but she doesn't like baba's response, and she immediately comes out and says, "baba, take care of yourself."
after a while the phone rings, the phone belongs to Nikhil, she is very happy. she expects him to say I'm coming to you, but he says I'm a little busy, and there's a job. the parcel is to be mailed to this address and is not official. pay attention to how baba is and put the phone down.
here, baba's picture is enduring strange things all day long, the same night baba comes to her room, she stumbles, asks baba what happened to you here, baba says I'm scared, I can't sleep, should I sleep here, his she ponders on the question and in a short time he is fine so he neither goes to bed nor she goes to bed. and the next day baba's room is not cleaned and baba's phone is not there. and when her attention goes to the phone, she sees that baba's phone has photos of her.
the next day she calls tai to her house and tells all to her sister, her sister also finds it strange, she tells her to talk to Nikhil about it, as soon as the parcel arrives tai sees the parcel and opens it has some papers in someone's name tai asks Neha if you know her, she says no. tai finds out there is some confusion, then tai asks her for that address, and says I will go and see this address tomorrow. don't tell anyone. and tai arrives at this address the next day.
when she reaches there, she sees tai. this is a nice bungalow. she goes there as a woman who drops a polio drop. a woman rings the bell. a woman opens the door. tai asks her if she has a baby. she looks at her belly. she asks for a glass of water. she sees the level. tai sees Nikhil's photo on the wall. she asks tai with this lady who she is.
the police are not called and Nikhil is asked all the questions.
Neha slapped on both and the police take her away.
please let us know your opinion …….
Preeti Ghasle
K. Vishwanath is a legendary Telugu film director, screenwriter, and lyricist who has made a significant impact on Indian cinema. He was born on 19 March 1930 in Machilipatnam, Andhra Pradesh, India. Vishwanath started his career in the film industry as a lyricist and later moved on to become a director. He is considered as…
Continue Reading K Vishwanath – Telugu Film Industry Lost Another Gem
K. Vishwanath is a legendary Telugu film director, screenwriter, and lyricist who has made a significant impact on Indian cinema. He was born on 19 March 1930 in Machilipatnam, Andhra Pradesh, India. Vishwanath started his career in the film industry as a lyricist and later moved on to become a director. He is considered as…
Continue Reading K Vishwanath – Telugu Film Industry Lost Another Gem
CricQ – Cricket Quiz App. The best cricket quiz app in the world. Cricq: The Ultimate Cricket Quiz App for Fans Cricket is a sport that is loved by millions of people around the world. Whether you're a die-hard fan or just enjoy watching a good game every now and then, cricket has something for…
MovieFlix: The Ultimate Quiz App for Movie Lovers Movie lovers rejoice! A new app has hit the scene, and it's designed specifically for those who love everything about movies. Meet MovieFlix, a quiz app that tests your knowledge of the biggest and best films of all time. Whether you're a die-hard movie buff or just…
HIPI: The New Short Video App Taking the World by Storm In recent years, short video apps have become incredibly popular, with millions of people around the world using them to share their lives, tell stories, and showcase their creativity. One of the newest players in this space is HIPI, a short video app that…
Hotstar: India's Premier Streaming Service Hotstar is a streaming service based in India, offering a vast library of TV shows, movies, live sports, and other content. The platform was launched in 2015 by Star India, and has since become one of the most popular streaming services in the country, with a user base of hundreds…
Mobikwik: The Leading Mobile Wallet and Payment Solutions Provider in India Mobikwik is one of the leading mobile wallet and payment solutions providers in India, with a user base of over 150 million. The company was founded in 2009 by Bipin Preet Singh and Upasana Taku, and has since established itself as a major player…