Complete summer coffee pack :::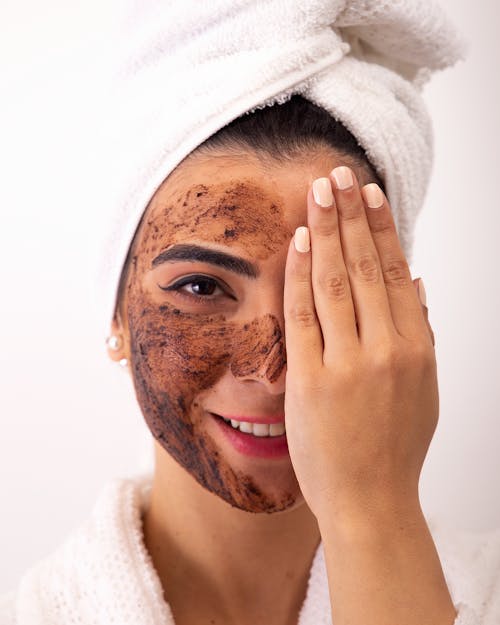 Complete summer coffee pack :::
In this summer coffee pack is only skin care kit it is the pack all the essentials you'd need for summer ready skin and hair. It is suitable for all the skin types, which is set is supercharged with caffeine goodness that ll get addicted to good.
Summer essentials for hair and skin:
The summer personal care kit is your one stop shop for all you need to keep your skin stunning and hair breezy throughout the season. This kit contains best selling skincare and hair care favorites such as the award-winning coffee body scrub and it was indias first coffee scalp scrub.
Packed with caffeine goodness: Its was loaded with boosting antioxidants that fights free radicals, this caffeiniated kit has got you covered. It's is cleansing, toning or soothing, caffeine is the heat of the entire summer kit , which is ready to get you hooked right away.
Elevating aroma::
Which it is made with pure Arabica coffee, this summer kit exides the refreshingly zesty aroma of freshly grounded coffee beans that energized the sense.
Coffee body scrub:
The award winning scrub which is made with 100 percent pure Arabic coffee that expertly exfoliates, smoothens and polishes the skin while reducing cellulite
How to use:
Summer face care
Step 1: cleanse
Firstly pour small quantity of coffee face wash on to your palm, apply on damp face and leave for few min.
Then massage your face for a minute, wash it off thoroughly and pat dry. Use everyday for both morning and evening for best results.
Step 2: exfoliate
On wet and clean face apply small amount of coffee face scrub and spread it to all over the neck.
Avoiding any contact with eye.
Gently scrub in circular motion for a min and wash it off and pat dry.
Step 3 : mask
Apply generous amount of coffee face mask with spatula and spread it in even layer.
Avoid the area around the eyes, brows and lips leave the mask for 15 to 20 minutes.
Rinse off with luke warm water in Gentle scrubbing circular motion. Use it for twice a week for best results.
Step 4:
Gently dab a few drops of coffee face serum all your face.
Massage the serum onto your face and neck in upward direction motion till it sinks all .
Follow up with moisturizing to seal the hydration. Use everyday for best results.
Summer body care:
Step 1: cleanse
Apply the espresso coffee bathing bar onto wet skin and work into rich lather before rinsing throughly with water.
Pat dry and follow with an application of body butter or lotion.
You can use the bathing bar during your showers every day.
Step 2: Exfoliate
Scoop some coffee body scrub and Exfoliate in circular mtions to slought away dry and dead skin.
Wash off excess oil and scrub with warm and follow up with body butter to seal in the moisture. Use twice a week for Best results.
Step 3: moisturize
Pump 3 to 4 dollops of coffee body lotion into your palm.
Gently massage it over your body especially the legs, arms and dry areas.
Bask in the zesty aroma of the lotion as it absorbs into your skin.
For best results Use daily or use when your skin needs moisturization.
Summer hair care:
Step 1 : cleanser
Wet the hair and parts into sections.
Apply the coffee scalp scrub on the scalp and massage for a couple of minutes in gentle mtions. Repeat until the scalp is covered.
Rinse thoroughly with water and follow up with a gentle shampoo. Use once a week for best results.
Step 2 : cleanse
Apply a generous amount of coffee shampoo to wet scalp and hair.
Massage it gently and woke up lather.
Leave it in your hair for few minutes and Rinse off thoroughly with water. Use as per your hair wash day .
K. Vishwanath is a legendary Telugu film director, screenwriter, and lyricist who has made a significant impact on Indian cinema. He was born on 19 March 1930 in Machilipatnam, Andhra Pradesh, India. Vishwanath started his career in the film industry as a lyricist and later moved on to become a director. He is considered as…
Continue Reading K Vishwanath – Telugu Film Industry Lost Another Gem