even a wedding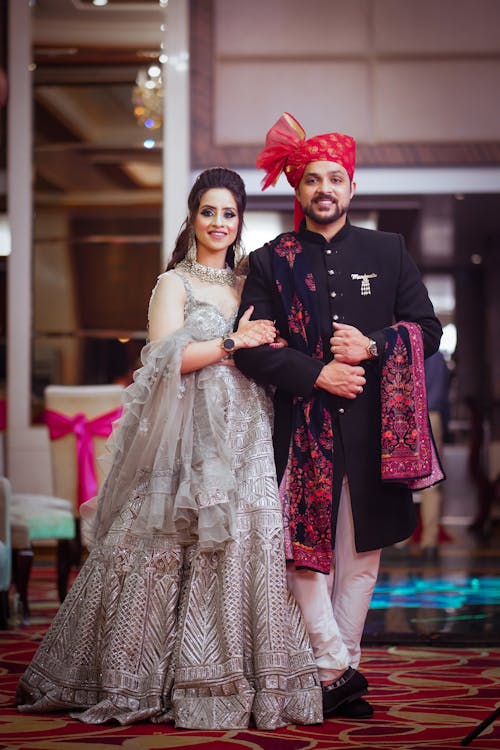 even a wedding ……
i was newly married and my mother-in-law came. but, even then, i never felt that happiness after marriage. there was something lacking in our relationship. but, i understood that it was probably not.
"ravi" my husband and i had a bond. with the consent of the family and the consent of each other, i too, like the rest of the girl, dreamed of a new life for our marriage, and of course ravi must have painted it too.
but, when i got married and went to my mother-in-law, i didn't find anything new there. i was new to their house, they had a new daughter-in-law, but i didn't get that feeling from their side.
i didn't know my value, whether it came or not …. the new wedding house was quiet the next day. i tried my best but i didn't get any response at all. i had no idea that ravi was not at home. i thought that i would get acquainted with every new experience i had been expecting from ravi. but he was on my side as if he had never seen me.
it was obvious to me that no one knew who i was. but, in such a new environment, it was getting a little difficult for me to have such experiences. two days after the marriage, my brother came to pick me up. but, ravi sent me both (me and my brother) saying i will come after you go, even the family did not say anything to him.
i was going home, i was happy, but some thoughts were constantly coming to my mind. my mind was sad. i was calm, but my grandfather replied that he would come back. he saw the atmosphere in our house today and he was just as curious about the wedding day. and my father-in-law was against it.
what happened when ravi called !! did you go i told him that there was a lot of work to be done. i did not say anything to him. i suggested this to my family and they all went to work. but i knew that my mother was looking at me and thinking. she came to my room that night and started asking me. !! what happened i feel sad because ravi didn't come without all right. i avoided saying anything to her and ended up saying yes.
all the events were over and the next day ravi came to pick me up. i was very happy to see him. i started preparing for his departure, and started thinking that now i will have time to talk to ravi. but, he had brought one of his friends with him. it was the first time he had met me as "suhas" his best friend, so on the first visit he made me feel better.
the two of them were talking on the street. ravi didn't even look at me. i was so eager to meet him. ravi left with his friend and went to the bedroom and asked me to have some tea.
i was exhausted too. and he went straight to the bedroom and took his friend. i was a little surprised that "suhas" didn't understand. i took the tea and after a while "suhas" came out, i will talk to ravi with this thought, he quickly went inside and told her to leave.
i was thinking now that ravi was avoiding me. i was thinking that he was with someone outside … !!!! so i was stopping thinking. at home, in our world, at least my husband is ours, but he was always outside.
i didn't know where my new marriage was coming from. every day i just felt like my work and i were both at home, because no one in the house was talking to anyone. i used to think that it was already like this since i came. no one was coming into the house.
i used to feel like a squirrel in the house all the time. so one day i thought there was only one person. who is constantly going home, and he must have an idea of this and that is "suhas" now i was ready to get all the information from suhas just waiting for his arrival. tomorrow in-laws will go to the temple in the morning and after they go home ravi, i and when suhas stays with all three, i will see the time and talk to suhas. that was my preparation.
the next day, when mother-in-law went to the temple, suhas came. as soon as he came, ravi called him in and asked me to bring him some tea. i hurried to the room with the tea. it was as if a husband and wife were talking. it became clear to me that ravi was not mine, but suhas. i realized the reason behind the atmosphere in the house. i am the only daughter-in-law brought to the society by marriage.
now all these plays were unveiled. he wanted to bring it to me now. now he wanted to fight for himself, and show the people where he was.
i consider myself lucky that i realized all this so soon …..
[8:51 PM, 7/22/2021] Gpreeti Tktk Rdm: standing in front of the bedroom, i wondered what he was talking about. all of a sudden, i knocked on the door for tea and put the tray down and came into the front hall. there was a huge flame inside me. but, i wanted to make sure. so with a lot of effort i covered myself.
the real culprit was the one i was going to ask. while thinking about it, they both came out and i tried to tell you that i didn't know anything. i just wanted to hear it from them. and seeing that everything is fine, suhas leaves.
the mother-in-law and father-in-law also come back at that time. instead, i looked at him in anger and came in. in the morning, i sat with our mother-in-law and asked her easily why suhas dada was not married, even now she is his (ravi's) age. the mother-in-law says to me in anger, "you don't see that he is not married. why do you ask me?" his answer made me think that he knows and he is also angry.
that's when suhas comes in. and ravi goes in with him. as usual he will tell me tea so i deliberately start my second job.
as soon as he said tea, i told my mother-in-law to take yours and don't tell me what she said.
hearing this, i was completely convinced that my mother-in-law knew …..
the next day ….. it was now my father-in-law's turn so i took tea from him so as to know from him and while talking i simply told him that baba you know, suhas has come to dada !!!
they are very happy about it, and say really !!! who is, what is, when is the wedding. god, get married as soon as possible and avoid our crisis …… after saying so much, they become very calm. i asked them, what did you say, baba !!! it doesn't matter what the crisis is. they get up after talking ….
i mean, now it's clear that everyone knows. and there's something wrong with that.
now everything was going to be clear from ravi. so i prepared for tonight because i knew he would avoid me. and he would try his best but i would not leave him today either.
after finishing everyone's meal at night, mother and father went to their room. i saw that ravi was getting ready for bed. i came to the bedroom after finishing all the work and set the price. ravi said what are you doing. i approached him and started taking him close with love, he started pushing me away. i said what happened, oh i am your wife !!! and as i got closer to him, he got very angry and said, "stay away. i don't like it. please stay away from me." it was so hard for him to get close to me, it was visible on his face.
and finally he loses and says i'm gay. i love suhas. i'm sorry. mom and dad also knock on the door. i open the door. they had an idea that ravi told me everything. i told them, i already knew all this, i wanted to hear it from you.
mom and dad agreed, they said we explained a lot to ravi and suhas but, they were both very much ahead so we thought that if we get married then both of them will understand but then suhas started coming home and ravi also made a condition for marriage he will get married only when suhas starts coming home and so we did it all.
this means, you cheated on me and married me. ravi, you had a homosexual relationship. you all ruined my life, you hid everything from me, mother and father, you are just as guilty. what is my fault in this, what will i and my family answer to the people..i will not leave you all, i leave saying ………………….. ……….
ravi was listening to everything.
when i reached home, i gave all the information to the family and my parents lodged a complaint with the women's commission as well as the police.
you have no right to ruin the lives of others to hide your own side.
it's been a year since i've been to your house. everything is starting anew like before, everything is going smoothly.
and the cells on ravi's cells …..
let me know how you felt about the second and last part …..
thank you ….
preeti ghasale …….
take care someone, that's only for you take care of me all that time, Every moment I spent with you keep those memories with me, which I have woven with you all the time take care of my own self, I cherish the one who is only with you you keep me those memories in…
https://youtu.be/ptzv9x7v6bY
take care someone, that's only for you take care of me all that time, Every moment I spent with you keep those memories with me, which I have woven with you all the time take care of my own self, I cherish the one who is only with you you keep me those memories in…