Existence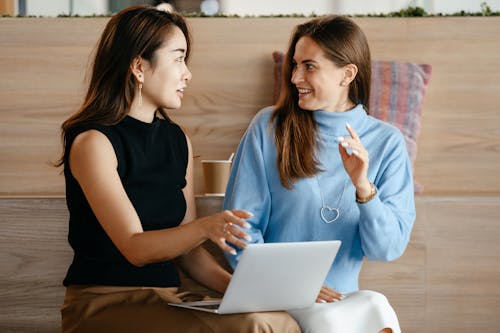 existence …..
working women v / s house wife
meghna, sanjana and sneha were all close friends. they learned together since childhood and all three of them also got jobs. and all three of them got married and met again in the same place.
in it, meghna quit her job after marriage, and sanjana and sneha remained on the job even after marriage. similarly, meghna's husband did not impose any conditions. but meghna was not doing it. sneha knew this because she was living near her house. sanjana did not have this information.
sanjana has always said that to stay at home after learning so much is to spend your knowledge for free. to spend your money for free. and not to depend on your husband's money at all.
that's what she always said.
sanjana appreciates her friend and learns that we do the job. unlike other women, they don't sleep at home.
meghna's husband was also on the job in the company where sanjana and sneha were at work. sanjana was out for a few days and she didn't know about meghna.
there they were talking. they are very happy to see each other. they also look at each other. we think we are independent !!!!!
they are happy to say that …..
there sanjana asks sneha about meghna. sneha informs her that i live near her house but i don't get time due to job. and she also finds out that meghna is at home now and doesn't work. but sneha doesn't tell her that much. maybe she leaves the subject as her thoughts but sanjana wanted to talk to her. the way she had her nature. what does it mean to stay at home, learn what it means when she has to depend on her husband. sanjana !!!!!
oh !!! don't leave her any problem !!!!! sneha. let's go meet her, i will explain to her.
now sneha had realized that sanjana would not stay without meeting meghna and would speak whatever she wanted.
so sneha was silent. and they both decide to meet her on sunday. sneha informs meghna on the phone that they are both coming.
sunday dawns. meghna is getting ready for her friend to come. she makes nice food for him. sneha and sanjana both reach meghna's house. they ring the bell.
someone smiles and opens the door. he smiles and greets them. they are none other than meghna's mother-in-law. the mother-in-law asks them to sit down. the servant asks them to give them water and tea.
sanjana, meghna is looking at the house. she thinks the house is very big. and if not big, then it looks very clean and very nicely decorated. meghna and her husband are both busy in the kitchen. her husband is helping her as usual.
surprisingly, meghna's husband is helping her in the kitchen
your husband wants to have a simple cup of tea
she doesn't even look at the long keychain. since sanjana entered the house, she has had many questions in her mind.
mother-in-law with the same joy and affection
and the second meghna was greeted with a smile by her husband's help, and the various attractive paintings in the house that meghna had made herself. her mother-in-law praised her.
otherwise, our mother-in-law would face us if our girlfriends came. even though i am doing so many jobs, i am not worth it.
appreciating mother-in-law. shake sanjana by the hand along with sneha and sanjana from the slumber of thoughts.
meghna comes out of the kitchen and the two see matrinina and hug them. sanjana meghna is even more surprised to see this look.
at first glance, the designer looks at the sari and the necklace around her neck. she raises her eyebrows. what do you see, sanjana? meghna !!!
sanjana is not biting her tongue.
here sneha was just looking at sanjana.
she understood everything. what is the condition of sanjana, when she has no idea about it, it is really said that one should not make such assumptions about kuna and whose condition …….
"sneha, why don't you come home no matter how many times you ask me …… i met you today due to luck sanjana" meghna !!!!
"there is no such thing … !!! if there is some reason, you have to come, otherwise where do you get leave from your job. but yes, i came because of sanjana" ….
the three of them are having a good chat but sanjana bichari is a bit quiet. many more questions are running through her mind. at that moment, meghna gets a call. she will fill it in some week till this evening. she says that there was a network problem yesterday, so she couldn't fill it. and she calls her husband and tells him about it. she says thank you. and meghna, if you are, i am sleepy. i thank meghna for that. seeing this, sanjana doesn't understand anything. when sanjana asks meghna, she knows that .. meghna handles all the financial matters in the house. " sanjana is having fun in her heart. buwa is sitting at home with all the financial matters. "
by now, sanjana had realized that meghna was very overweight in her house. .to take home …..
at that time, sanjana came to know another thing that meghna was the director of a women's organization and through it she was providing an online platform for small business women to sell their products. now sanjana was completely misunderstood. meghna was living in her own life without a husband. i depended on my husband for everything, even though i was working.
almost at 6 pm sneha and sanjana say goodbye to meghna and meghna takes the time to meet again. sanjana's face was full as she left. sneha realized that sanjana must have got all her questions answered so she is calm. the world is falling apart because it doesn't look like it was known .. from the outside, everyone may feel self-sufficient and satisfied, but meghna was truly self-sufficient and satisfied.
in fact, in many places, working women are said to be hardworking and self-reliant. and women who work at home seem to be living and sleeping on the backs of their husbands. but in fact, women who stay at home and do housework depend not on the life of their husbands but the whole house depends on them. such women will have less money as compared to working women but they will not have daily star exercise. you don't get the thing for free. the main point is not to work or stay at home, it's that you don't know the person's lifestyle, the person's home situation, the person you have to deal with, how the person lives and who they depend on. avoid speculating or commenting on this. so the chances of breaking up are high. because everyone's day is coming. only time is moving back and forth.
the purpose behind all this is that working women should not despise women living at home and women living at home should not despise working women. because everyone's situation, everyone's needs, preferences can be different. ……….
thank you …..
preeti ghasale ………
K. Vishwanath is a legendary Telugu film director, screenwriter, and lyricist who has made a significant impact on Indian cinema. He was born on 19 March 1930 in Machilipatnam, Andhra Pradesh, India. Vishwanath started his career in the film industry as a lyricist and later moved on to become a director. He is considered as…
Continue Reading K Vishwanath – Telugu Film Industry Lost Another Gem
K. Vishwanath is a legendary Telugu film director, screenwriter, and lyricist who has made a significant impact on Indian cinema. He was born on 19 March 1930 in Machilipatnam, Andhra Pradesh, India. Vishwanath started his career in the film industry as a lyricist and later moved on to become a director. He is considered as…
Continue Reading K Vishwanath – Telugu Film Industry Lost Another Gem
CricQ – Cricket Quiz App. The best cricket quiz app in the world. Cricq: The Ultimate Cricket Quiz App for Fans Cricket is a sport that is loved by millions of people around the world. Whether you're a die-hard fan or just enjoy watching a good game every now and then, cricket has something for…
MovieFlix: The Ultimate Quiz App for Movie Lovers Movie lovers rejoice! A new app has hit the scene, and it's designed specifically for those who love everything about movies. Meet MovieFlix, a quiz app that tests your knowledge of the biggest and best films of all time. Whether you're a die-hard movie buff or just…
HIPI: The New Short Video App Taking the World by Storm In recent years, short video apps have become incredibly popular, with millions of people around the world using them to share their lives, tell stories, and showcase their creativity. One of the newest players in this space is HIPI, a short video app that…
Hotstar: India's Premier Streaming Service Hotstar is a streaming service based in India, offering a vast library of TV shows, movies, live sports, and other content. The platform was launched in 2015 by Star India, and has since become one of the most popular streaming services in the country, with a user base of hundreds…
Mobikwik: The Leading Mobile Wallet and Payment Solutions Provider in India Mobikwik is one of the leading mobile wallet and payment solutions providers in India, with a user base of over 150 million. The company was founded in 2009 by Bipin Preet Singh and Upasana Taku, and has since established itself as a major player…