Incomplete love story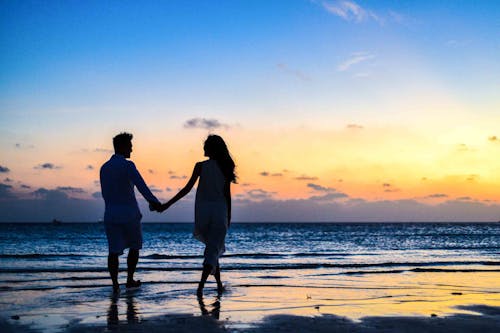 incomplete love story …..
(based on true events)
everyone has the experience of how beautiful love is. and sometimes love comes to him once and for all, everything starts to feel new in love. in love, the mind is very happy. everything feels so good.
love happens to anyone. at the same time, you know that someone in love suddenly feels like you when something starts to tickle in your mind, you know that it feels like something about the person, maybe it is called love.
and once the love is created, we are looking for that person. and look !!!!!! at the same time, we see the person in every person who is close to us. it is true that some of his habits and habits are found in the person who is very close to him.
and mentally we are laughing at ourselves. and all of a sudden if that person comes face to face with the heart beating so loudly that we can experience it all over the body. all creation suddenly seems so enchanting to us that it has never been so beautiful before.
love is an experience. when he is happy, everything feels new and when he is sad, everything seems to be over. as much as love gives happiness, so much sorrow. love can make everything and destroy everything in one minute.
so love is right there as long as there is no harm to anyone. otherwise, we get to hear and see a lot of big news that can ruin our lives by falling in love.
most of us have a laid-back attitude when it comes to painting a picture about ourselves. about "donna Paula". donna was living in goa with her parents, grandparents and younger brother. her father was the viceroy of goa. donna has been a big brother since she was a child. her grandparents were very good at studying.
her team of friends was very large. she used to make everyone her own because of her nature. going to the beach with her friend and enjoying the night boat was all in her nature. and since it was common there, it was not such a big deal.
one day, while she was on the beach, she noticed a fishing man. she lost herself in him, seeing all his hard work, his hard work. she started coming and sitting on the beach every day and watching him. .
one day she suggests to him about her love. but he was a fishing boy. he found it funny to talk about her. she was in love with such a big housewife and he thought she was making fun of him.
but donna had to convince him that her love for him was real, so she talked to him every day, but he would see her and leave. one of her friends found out about donna's love. Donna was in love with him, she knew nothing but him.
one day the boy talks to her about what she is like. it is possible that what you are doing is possible. because I am not sure of such love, she says that she really loves him very much. and she shows her desire to marry him.
but you, the daughter of the big house, will be able to leave you all, and when you agree to your house, she assures him of all this. and on her faith, the boy consents her with his love.
she is very happy that everyone at home is happy to see her. but now she wants to talk about it at home. she is happy to hear that she talks to her mother, grandparents about this before. everyone in her house gets angry.
when her father comes home in the evening, her mother tells her all about it. donna tells her father about the boy. and i want to marry him. but her father opposes this and at the same time, her going out is stopped.
she was very sad because it all ended before her love started. the boy realized that she would be rejected because she didn't come back. and he was sure of that. but for the first time, he had just started to experience love. waiting every day.
she was struggling with his loss. but her family didn't want to hurt her either. she was full of these two thoughts. one day she found a solution to all this. i don't know if he is waiting for me. let me say one last thing …. believe me..but in her head something different starts.
after saying this, her mother allows her to go. and she goes to her lover for one last visit. he is very happy to see her. but that happiness is temporary. she tells him that nothing like this can happen to him and i can't hurt the family. i already told you that he was talking to her. you are the viceroy's daughter and i am a fisherman and he tells her to leave.
when she returns home, she thinks that everyone is sad because of her. and she decides to end her life. she jumps down from a high rock in the sea and ends her life journey.
failing the test of your love and hurting others because of you, it all ends. everyone is shocked by this.
the place was later named after her. she was the daughter of the viceroy, so the villagers named the place "donna paul place" in her memory. the place is also known as "lovers paradise".
it is one of the most beautiful beaches in Goa. it is only 7 km away from Panaji, the capital of Goa. the beach is surrounded by palm and casuarina trees.
there is a statue of a man and a woman on donna paul beach, which is a tourist attraction.
if you ever go to goa, you must visit donna paul beach.
an incomplete love story …..
🙏🙏🙏 thanks
preeti ghasale ……..
K. Vishwanath is a legendary Telugu film director, screenwriter, and lyricist who has made a significant impact on Indian cinema. He was born on 19 March 1930 in Machilipatnam, Andhra Pradesh, India. Vishwanath started his career in the film industry as a lyricist and later moved on to become a director. He is considered as…
Continue Reading K Vishwanath – Telugu Film Industry Lost Another Gem
K. Vishwanath is a legendary Telugu film director, screenwriter, and lyricist who has made a significant impact on Indian cinema. He was born on 19 March 1930 in Machilipatnam, Andhra Pradesh, India. Vishwanath started his career in the film industry as a lyricist and later moved on to become a director. He is considered as…
Continue Reading K Vishwanath – Telugu Film Industry Lost Another Gem
CricQ – Cricket Quiz App. The best cricket quiz app in the world. Cricq: The Ultimate Cricket Quiz App for Fans Cricket is a sport that is loved by millions of people around the world. Whether you're a die-hard fan or just enjoy watching a good game every now and then, cricket has something for…
MovieFlix: The Ultimate Quiz App for Movie Lovers Movie lovers rejoice! A new app has hit the scene, and it's designed specifically for those who love everything about movies. Meet MovieFlix, a quiz app that tests your knowledge of the biggest and best films of all time. Whether you're a die-hard movie buff or just…
HIPI: The New Short Video App Taking the World by Storm In recent years, short video apps have become incredibly popular, with millions of people around the world using them to share their lives, tell stories, and showcase their creativity. One of the newest players in this space is HIPI, a short video app that…
Hotstar: India's Premier Streaming Service Hotstar is a streaming service based in India, offering a vast library of TV shows, movies, live sports, and other content. The platform was launched in 2015 by Star India, and has since become one of the most popular streaming services in the country, with a user base of hundreds…
Mobikwik: The Leading Mobile Wallet and Payment Solutions Provider in India Mobikwik is one of the leading mobile wallet and payment solutions providers in India, with a user base of over 150 million. The company was founded in 2009 by Bipin Preet Singh and Upasana Taku, and has since established itself as a major player…
Complete summer coffee pack ::: In this summer coffee pack is only skin care kit it is the pack all the essentials you'd need for summer ready skin and hair. It is suitable for all the skin types, which is set is supercharged with caffeine goodness that ll get addicted to good. Summer essentials for…
Winter skin care set:: We addicted to all the good that coffee packed with all things coffee, the must have skin care set for dry skin has coffee body polishing oil, coffee body scrub, coffee face mask and coffee face serum. Polishes and Exfoliates: Here with coffee at it's core, the must have skin care…
Summer essentials for hair and skin: The summer personal care kit is your one-stop-shop for all you need to keep your skin stunning and hair breezy throughout the season. This kit contains best-selling skincare and haircare favorites such as the award-winning coffee body scrub and it was India's first coffee scalp scrub. Packed with caffeine…
Face brightening kit:: This face brightening kit, helps you get even-toned, blemishes-free, brighter, and glowing skin with regular use of the experience that fresh, young, and vivacious look you have always wanted. It helps in dark circles, blemishes and makes you look all glammed up. In this face brightening daily cleanser:It helps in giving skin…
Dandruff shampoo:::Dandruff is a scaly, itchy scalp condition where clums of skin cells come together to create flakes in your hair. If you have mild to moderate Dandruff treating with shampoo can often help keep flakes, itching, and irritation.What we have to look for Dandruff shampoo: When you start looking for Dandruff it is very…
Pimple clearing face wash:: That's about it : Pimple clearing face wash is a gentle yet effective way to cleanly breakups for your pimples. It ensures your pimples never get back together. Here the neem lemon formula works well on skin prone to pimples, within 7 days, will set you on the path to far…