misunderstanding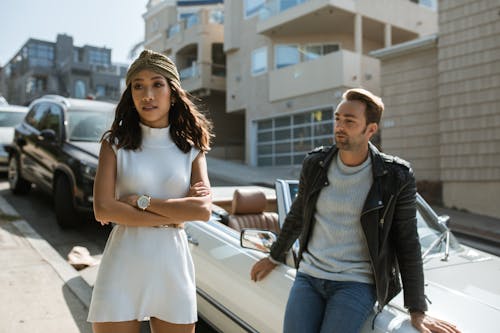 misunderstanding …
there should be no misunderstandings in the relationship. a misunderstanding destroys the whole life. every relationship should be so mature that there should be no possibility of any misunderstanding. and if it arises, it should be resolved there. talking not only frees the mind but also frees the mind. doubt does not arise at all.
and it can be considered. because this misconception can have a very dangerous effect on the future. then there is no solution. and basically can not even suggest.
tells a story based on this.
arun and seema chi.
the two fall in love with each other and that is why they get married with the consent of the family. arun is in a company. and their new life starts very well. seema is very good at her job. every morning, arun had to prepare a box for the office, breakfast.
one morning she is getting ready for arun's box. arun is shouting at her. ag limit !!!! early autopilot i'm getting late. !!!!!!
seema..yes !!!
seema immediately brings a box and breakfast. both of them are having tea on the table. seema …. looks at arun. arun asks what happened. seema … there is nothing under the neck. arun …. tell me what happened.
seema …. arun you don't know what happened to me.
arun … i don't want to start again in the morning, i'm late, i'm leaving.
boundaries … it's okay to change your mood.
arun …. what a day today.
seema … today is thursday. why ????
arun …. nothing easily asked
standing near the gate outside the border. arun .. bye
arun leaves. seema is coming now. she sees a boy sitting on the car at a distance in front of her and looking at her.
the phone rings when you enter.
she sees her mother's phone. her mother speaks.
mom …. how are you !!!
seema … ok mom how are you c !!!
mom … you started talking to arun
boundary … no !!! i love him so much how can i ask him all this.
mom …. how can it take so long to have a child without loving you
what situation are you both looking at?
your father's work warns you not to know !!!!
seema …. mom is at the door i call later. !!!
seema avoids talking to her mother, she doesn't want to hear the same things again. and she goes to work.
it was evening. arun was coming.
when arun arrives, he pulls out his tired sofa
in our company, the winds of love are blowing everywhere. i don't know where to go.
boundary …. you are not flowing with the wind …
arun … what ???
seema …. hey !!! the vegetable is burning.
the next morning, seema makes a box.
arun …. seema where is my purse.
seema … oh that's right there look in the cupboard ..
arun … i'm not getting it. you see
seema …. aale .. shodhat
oh, that's where it was.
arun …. well, i have taken some cash. i am leaving. what day is it today?
border … today is friday ..
arun … ok bye. arun forgets his phone at home.
the border stands near the gate.
arun … ok bye ..
seema sees the same boy standing up again today and looking at her again. the border comes in and closes the gate. when he enters, the cupboard opens. arun's purse falls down. he picks it up. look, it was here …
she gets a letter in her purse.
she reads. it would have been written.
…………………
how long will you meet like this in secret?
now i have to finish it all. and i have your sign. i can't hide it now. so i have booked you both on friday. you will arrive on time.
………. aarushi …
after reading all this, seema gets very angry. she remembers her mother's words that arun has been seen with a girl all the time. and this same mother was always talking to her to ask him. she immediately calls arun. his phone is at home. can't get network. she also realized that today arun had asked her the day. today is also friday.
when she calls his company, she realizes that he is not in her cabin. she is now convinced that arun is threatening her.
she is so angry that she takes all the sleeping pills she has. at that moment, the door bell rings. she opens the door in a slightly confused state. she sees that the same boy is standing.
seema …. tell me who you are
son … i am in arun saran's office, his junior
seema ….. but arun is not at home.
boy …. i had to work with you. i wanted to tell you something. i won't take much of your time.
boundary …. ok or inside.
the boy comes and sits. he asks for water from the border. he brings it.
boy …. are you okay !!!!
seema … yes, tell me what you were going to say.
son …. arun sir appreciates you very much.
seema … what were you going to say ..
son …. yes..me and aarushi are sara's juniors.and we both love each other very much. aarushi's brother is also with us. he knows about our love so he doesn't let me talk to aarushi. and he also handles her phone. because of that she wrote me a letter which i didn't get. also got a lot of one from the boss.
i can't meet arun sarana. so i came to tell you to give them an idea. well, i'm leaving now … he leaves saying that. she slowly goes to the door and closes the door.
seema gets involved in all these thoughts that she thought wrong about arun. and there is nothing like that. aarushi wrote that letter to this boy.
and cries. she starts to feel the effects of the pills she has taken. she calls again but the phone does not ring. her eyes start to feel dark. a message comes from another number on the phone.
i will be late today …… arun
and the border collapses completely …..
"it is true that some things come to mind … but it is just as true that some things come to mind."
finished …..
Preeti ghasle ….
K. Vishwanath is a legendary Telugu film director, screenwriter, and lyricist who has made a significant impact on Indian cinema. He was born on 19 March 1930 in Machilipatnam, Andhra Pradesh, India. Vishwanath started his career in the film industry as a lyricist and later moved on to become a director. He is considered as…
Continue Reading K Vishwanath – Telugu Film Industry Lost Another Gem
K. Vishwanath is a legendary Telugu film director, screenwriter, and lyricist who has made a significant impact on Indian cinema. He was born on 19 March 1930 in Machilipatnam, Andhra Pradesh, India. Vishwanath started his career in the film industry as a lyricist and later moved on to become a director. He is considered as…
Continue Reading K Vishwanath – Telugu Film Industry Lost Another Gem
CricQ – Cricket Quiz App. The best cricket quiz app in the world. Cricq: The Ultimate Cricket Quiz App for Fans Cricket is a sport that is loved by millions of people around the world. Whether you're a die-hard fan or just enjoy watching a good game every now and then, cricket has something for…
MovieFlix: The Ultimate Quiz App for Movie Lovers Movie lovers rejoice! A new app has hit the scene, and it's designed specifically for those who love everything about movies. Meet MovieFlix, a quiz app that tests your knowledge of the biggest and best films of all time. Whether you're a die-hard movie buff or just…
HIPI: The New Short Video App Taking the World by Storm In recent years, short video apps have become incredibly popular, with millions of people around the world using them to share their lives, tell stories, and showcase their creativity. One of the newest players in this space is HIPI, a short video app that…
Hotstar: India's Premier Streaming Service Hotstar is a streaming service based in India, offering a vast library of TV shows, movies, live sports, and other content. The platform was launched in 2015 by Star India, and has since become one of the most popular streaming services in the country, with a user base of hundreds…
Mobikwik: The Leading Mobile Wallet and Payment Solutions Provider in India Mobikwik is one of the leading mobile wallet and payment solutions providers in India, with a user base of over 150 million. The company was founded in 2009 by Bipin Preet Singh and Upasana Taku, and has since established itself as a major player…