New House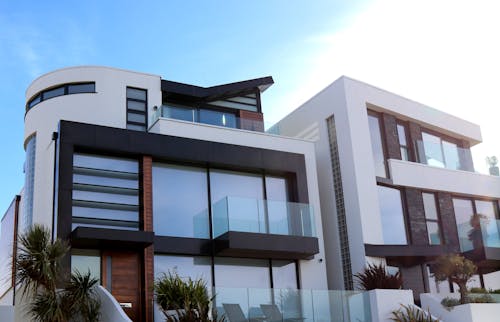 new house
sarika and milind had been married for 12 years. milind's new job was in a big company in bangalore. milind had a friend with him there. his name was amar.
milind meets his friend amar after finding a new house in bangalore. they are very happy to meet each other. amar asks milind about the house. did you meet him while you were looking for a house. milind says ??? yes, i got a very cheap and nice house. amar says oh wow !!!!!! nice but where ??? then milind says, in sardar road 5/6 kunti vihar, you must know. milind says ??????
says immortal ?? yeah al that sounds pretty crap to me, looks like bt aint for me either.
so that house has been closed for many years. and at night there are a lot of pictures and strange sounds, i have also heard. milind says on it ??? amar, you too have learned so much and you pay attention to such talk of people. amar calls milind again ??? look, i'm going to explain to you again, you leave that house, we will find a new house. for you !!!!!!
milind says ???? i have also rented that house and i like that house too. i don't believe in all these things. his words are totally immortal. it's okay if you don't listen now .. !!!!!!! but, just be careful. bolin finally did, so they both leave for their respective homes.
reaching home, milind asks sarika. where is arav (his 8 year old son). did he eat or not ??? (sarika) she says, !! till now i was waiting for you that baba will bring games for me !!!!!!!
and as he waited, he fell asleep. he is sleeping in your room.
milind says !!!! yes i have brought the game for them in my bag. he will show it to him when he wakes up in the morning. !!!! and today, amar had met !!!!!
milind laughs at this and says to her, even if i had called, he would not have come. does she ask ???? why do you say that !!!!!!!!!!!
it has been said that there is a smell of "soul" here. he has learned so much and follows superstition. not like sarika says. milind has his own point of view. we can't change anyone's mind !!!!!!! milind says, yes your words are true, and they both go to your room to sleep as they want to sleep now.
arav is sleeping alone in his room. then there is the sound of someone calling aarav, aarav !!!!!! come on aarav !!!!!! get up, come with me. and he thinks that someone is running near his bed. an old looking man is standing and calling him, a voice comes out of his mouth, mother !!?! mom !!!!!! he starts to cry
milind and sarika come running from the next room. and holding arav, sarika says what happened !!!!! arav is crying. my mother was standing here. an old man was standing here. he was telling me to go with him.
milind says !!!!! there is no one here, son. you must have had a dream. arav says, no, there really is someone here, i am very scared when sarika and milind take arav to sleep in their room with you. and there he sleeps peacefully. , and milind leaves for his office. and sarika starts her work at home, she is alone at home.
she does some work in the kitchen. so she feels that someone is standing behind her. she immediately turns back. she doesn't see anyone. she goes back to her work. then she gets a voice to speak !!!!! come on sarika !!!!!!!! she immediately turns and runs towards the hall. she felt as if she was someone. someone who wanted to talk to her, a man's voice came to her. she was terrified.
there in the office when amar asks milind if the atmosphere at home is ok !!!!! milind says, yes, but yesterday arav was talking about seeing something, he must have had a dream !!!!, then amar says, now is the time, milind, change of house, this "soul" goes after the children first of all. says your "soul bath" ??? and leaves to go home. while eating at home, sarika tells milind about today's incident, when milind gets scared and says, "okay, it's just a matter of days. i talk to amar and see another house. we will leave this house immediately." and they go to their room to sleep.
it's three o'clock at night. sarika gets that sound again sarika !!!!!!!!! come on sarika !!!!!!! i take aarav..as soon as she gets up, she wipes her sweaty sweat. she is worried about aarav. she immediately gets down from the bed and goes to aarav's room.
as she opens the door of her room, she sees an old man sitting beside arav's bed in a strange state with his hands on his head and arav is just staring at him …….. she shouts loudly.
sarika goes to arav's room and as soon as she opens the door of her room, she sees an old man sitting beside arav in a strange state. ……
arav ………. !!!!!!!!!!!!
as soon as he sees her, the old man disappears. and arav is talking like grandpa in his sleep. his voice is all milind comes to arav's room. and sarika wakes arav. milind asks what happened. she tells him all the facts. wakes up.
but arav is looking for someone
he asks his mother where mother and grandfather have gone. i want to talk to them. she speaks angrily who is the old man and how do you call him grandfather !!!!!!!!!!
he says that grandfather is good, he does not scare me, he is my friend. she does not know anything. she speaks alone in the room. who are you ???? what do you want in front of you ??? and tell me why are you doing this and what did you say to arav ????? she cries a lot saying that.
but since no one is answering, they all go to their room. now milind and sarika had realized that everything they were saying was true. it is not good to stay here anymore. and then the next day milind tells amar all the events. start inspecting the second room.
but, there was a change in arav now. all he was saying was that he wanted to talk to that old man, that is, to that grandfather. he would not go anywhere without that. sarika and milind were very frightened by the incident. no. another night was coming.
they both can't sleep but arav goes to his room and closes the door of his room. around 1 am sarika whispers. she turns to arav's room. but the door is closed from inside. she tries to listen. they both go to call when they come to the room. the door of the room is open. but arav is not there. they are both very scared.
the main door of the front hall is open. they come out immediately. they see that arav is sitting outside. they both come close to him. then arav feels very calm. they bring him inside and where did he go ??? what happened ??? they are all asking one question after another.
arav was about to unveil all these incidents. he knew all about it now. he says that what he feels in his house. he is not a bad man. he is an old man who died in the absence of his grandson. and since his grandson's name is arav. he could not stop himself from coming in front of her.
there is a room next to his house where he used to live and there are also a lot of aarav's toys. this house belonged to aarav. here he was living with his parents. but his mother forbade aarav to meet his grandfather. went abroad. his grandfather used to torment him by leaving him alone here but he did not know anything about arav. and in that he died.
however, no one came. and as a remembrance of arav, he does not allow anyone to stay in this house. but when he came, he saw arav in me, so he came near me and tried to make love. but he forgot that he is no longer alive. no. and they hugged me today so that you wouldn't be bothered by them and they left so far away … and they said that i beg your labor for what bothered your parents because of me ….
when milind hears all these incidents, he meets amar the next day. amar tells milind that we should worship him for his peace and amar brings a pandit and they do a pooja for the old man. thanking someone who is standing near the door. and he goes away in the smoke ……
they still live there today. and today, three years later, they never saw the old man again …
thanks … fiction
preeti ghasle
take care someone, that's only for you take care of me all that time, Every moment I spent with you keep those memories with me, which I have woven with you all the time take care of my own self, I cherish the one who is only with you you keep me those memories in…
https://youtu.be/ptzv9x7v6bY
take care someone, that's only for you take care of me all that time, Every moment I spent with you keep those memories with me, which I have woven with you all the time take care of my own self, I cherish the one who is only with you you keep me those memories in…