Night…a horror story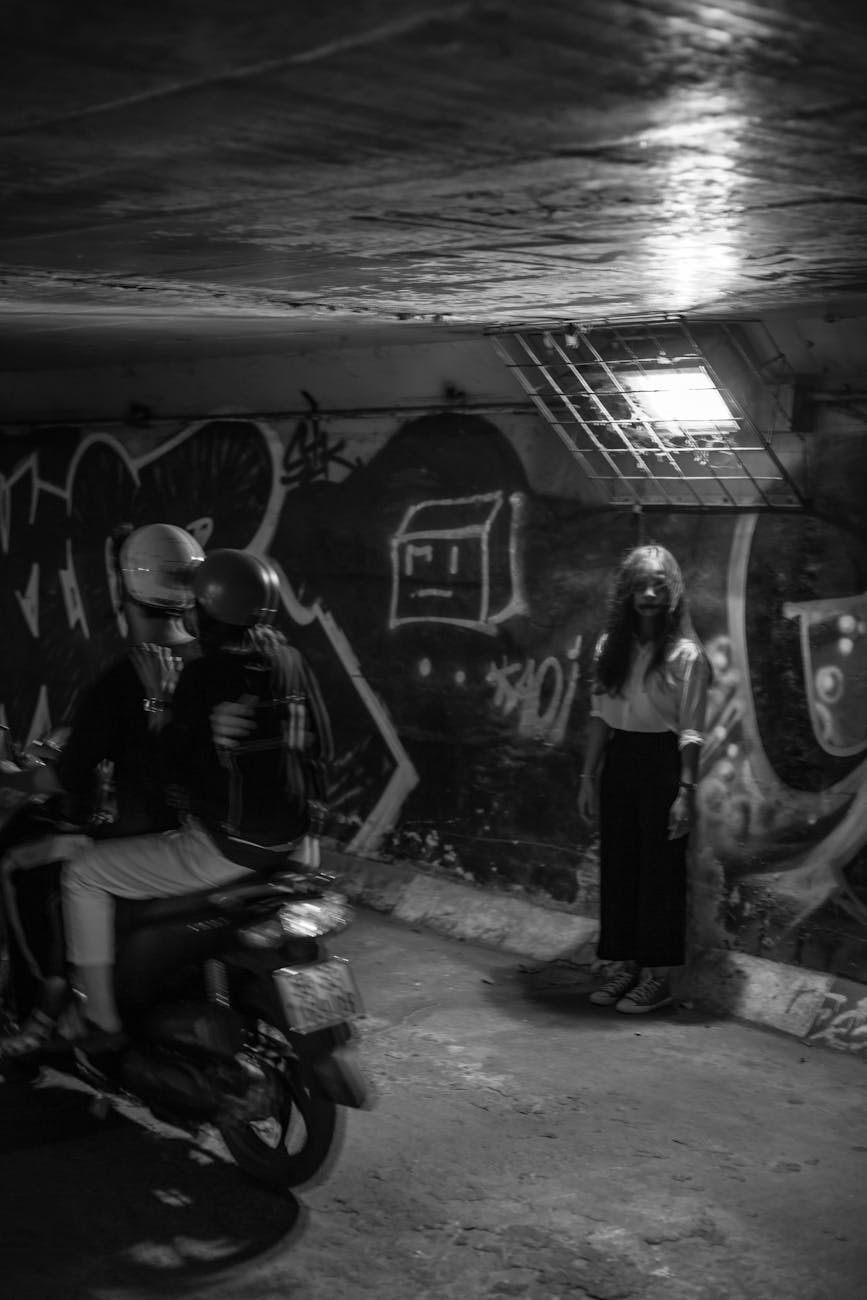 night ……… a horror story©️©️©️
I, Arjun, don't really believe in any negative force. so I used to go out at night. my house used to yell at me a lot, and I used to get annoyed … she used to say !!
it's not good to go out so late at night
you will know if something happens to you one day, but still, I would go out more vigorously©️©️
I was very fond of bike riding so I used to take my bike out and go for a walk©️©️
my mother even brought a talisman from One baba and tied it around my neck©️©️
and it was said that if you remove this talisman, you will see my dead face !!! then, what will you do if you take your mother's love and tie it around your neck ©️©️
in fact, I had no feelings for that talisman©️©️
even today I took off my bike we left the house. it was ten o'clock at night
said !!! baby, don't want to go out today. today is the new moon. I couldn't stop smiling at her saying this. seeing this, my father got even angrier and said, "if you don't care, there is nothing we can do. And my mother and father going to the inside of the house, ©️©️ left the house
even though I went home, a fear left in my mind is that today is the new moon …..
I didn't believe everything they said it's true that I had a little bit of fear in my mind today, but I started the bike and went away saying that ghosts are nothing. I uploaded the night view on my google site. I used to post on the site and people liked it very much, they were responding to me a lot, so I was very busy with my work. but I was leaving without listening to them so who would explain to the family. I still left today©️©️
it must have been about 1.30 hours after I left, I was riding my bike. and by then it was 11.30 am. the weather was calm but scary then. the road I was going on is very dangerous. because there have been a lot of accidents. but today I started to feel a little more horrible. there was no peace like today©️©️
I have come here on this road three times before, but I did not realize it then. like 30, 40 people are whispering today©️©️©️
I stopped the bike and saw where the noise was coming from. then I saw a woman sitting on a rock in front of her. it was very dark so her face didn't look right. but it looked like she was wearing a sari. I was walking closer to her to ask her. as I was approaching her, I was feeling more and more cold in the atmosphere. and now I was feeling cold. immediately the dogs started crying ©️©️
it all came together in my stomach. where chit birds are not seen. in such places, many people could be heard talking and crying. their voices were as if their hearts were pounding©️©️©️
we got a little closer to that lady. but, she had covered her head. however, I dared to ask her where do you want to go ??? she did not answer anything. I asked again, o woman !!! where do you want to go if I leave ?? with so much thought and falling head over heels? with both of them … I saw her face and my body was completely watery. today I saw such a face for the first time. the hair on the head is burnt in some places and bald in others
and at the same time her growl was a very strange sound …… one hand had fallen off. besides, the part of her face had also fallen off. it must have been seconds before she got up and started approaching me. as she was approaching me, my heart was pounding. I didn't know what to do. and I remembered my parents. I put my hand on my neck. but there was nothing in my neck. I was wearing that thread. now I can see my death in front of my eyes. !!!
the thread in my neck went where it was coming, it was in my neck. the woman was getting closer now. I ran and sat on the bike. and I had no time to put on the helmet©️©️
I just noticed that the helmet was hanging that tait. the woman was about to put her hand on my body. the hand that had only the bones left was about to cross my body. it hit my hand in the talisman. gone and disappeared
now all my limbs were drenched in sweat. I started the bike in a hurry and left. I looked nowhere. there were still different sounds reverberating in my ears. even if there was a crisis, I was met by someone on the road©️©️©️
finally, a village took half an hour. and I went there at night and there was no one there. finally, I saw a temple and spent the night there. today I am alive because of my mother ©️©️
the thread she gave me to be alive
there is proof. even now I take videos, photos but I don't go out at all in the morning
they say no !!!! you have to face it to believe in something. in my case, that's what happened …..
Thanks..©️©️©️🌼🌼🌼
Preeti ghasle…..
take care someone, that's only for you take care of me all that time, Every moment I spent with you keep those memories with me, which I have woven with you all the time take care of my own self, I cherish the one who is only with you you keep me those memories in…
https://youtu.be/ptzv9x7v6bY
take care someone, that's only for you take care of me all that time, Every moment I spent with you keep those memories with me, which I have woven with you all the time take care of my own self, I cherish the one who is only with you you keep me those memories in…