Revenge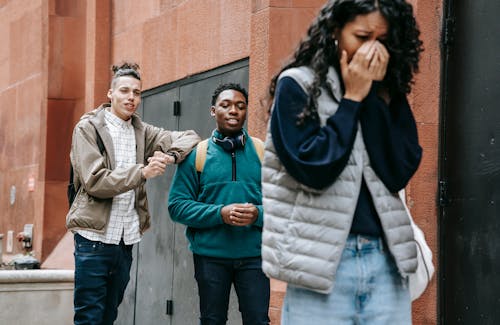 "revenge"©️©️
it is a great experience to fall in love, to be in love. it is a different matter to have love on both sides or unilaterally. but if you don't get yes in one sided love, then what is the solution? revenge is not at all, and no one has the right to do it. otherwise, as a result of this, you get to hear different news about the failure of love ….©️©️
this incident is based on a true incident that ruined the life of a girl by not saying yes to such love. the names of the characters in the incident, the village has been changed.©️©️
after the death of her father, "minu" and her mother took good care of her. both of them were living in "kailas nagar" in "amravati". because it was popularly known as "minu mess".©️©️
since there was an ayurvedic college, there used to be a lot of boys and girls coming from outside to study. survey children used to take rooms there. and their meals were arranged in the mess. but their coaches were being delivered to the room.
so everyone knew her. She had built his permanent house out of it. the three-room house, the kitchen was open to the back and forth. because in the back was his hometown, along with the place for the goods.©️
in addition to the boys and girls who come to the house for the boxes, "sonu", who delivers the boxes, "pinky" and "kunda" who were there to help with the cooking. and "manoj" dada (auto rickshaw man) who used to come to take minu's mother to the market.
minu's mother always has an outside job because she has a good reputation in the market and she used to buy goods for the mess.©️©️
minu "manoj" used to tell dada all his things and he was always ready to help her like his younger sister. minu had told dada about a one boy. he was living in the front Of the lane. His name was"santosh" … he used to bother minu a lot and she even informed manoj dada about it. they would not come. but, if ever she had to leave, she would go out, and then santosh would not stop chasing her.©️©️
but, he knew that minu was scared, and so his courage was growing. but, minu never told her mother about all this, and this was her first mistake.
one day "minu" was coming back from her close friend. seeing her, "santosh" followed her. his friends were all watching from behind. and he pulls minu i love you !!!! she slapped him hard on the cheek. he said that if he did anything like that again, he would lodge a complaint with the police. she was very angry with him, santosh. and he said to his friend that he would take revenge for his insult.©️©️
when minu comes home, minu gives all the information to manoj dada. and dada immediately goes to his house and tells his parents all this and asks them to explain it. his parents send him to his aunt for a few days. did not.
"satisfaction" went away in anger. but only he knew what was going on in his head.
minu goes about her daily work. everything is fine now. some days go well. everyone would have to come and go at home. today, many boys and girls come home for dinner as a holiday. so minu and pinky have been cooking since morning, "kunda" is not well today so she didn't come today. comes and takes mom.
minu vegetables are chopped. some boys are sitting in front of girls. pinky would have offered to heat the oil for the bhaji. the oil falls a little too much. she notices this, but as soon as someone calls her, she comes out. the oil gets very hot.Santosh come in back side in door he noticed nobody has their and he, with the help Clothes, he picks up the pot of hot oil, and pours the hot oil on minu, who is sitting down. come home. she is picked up and taken to the hospital. as she sits down, the heated oil is poured directly on her head. her face is completely burnt.
minu and no one else would have known who did this. no one would have seen anyone coming and going. minu's attention was on chopping vegetables, so she only pretended to be coming, but she misunderstood that she must be pinky. but some do not address. and one day santosh's friend sees him in a shop and he sees that his hand is burnt like minu's. he had seen him for many days so he goes to minu's house when he has any suspicion. he confesses all these incidents.
that he did it, he wanted to avenge his insult. so he did all these things.
but, today the menu is completely broken. when she looks at herself in the mirror, she keeps thinking. this would not have happened if the police had been given the idea of "satisfaction" behavior for the first time.
based on a true incident ….
preeti ghasle ….
K. Vishwanath is a legendary Telugu film director, screenwriter, and lyricist who has made a significant impact on Indian cinema. He was born on 19 March 1930 in Machilipatnam, Andhra Pradesh, India. Vishwanath started his career in the film industry as a lyricist and later moved on to become a director. He is considered as…
Continue Reading K Vishwanath – Telugu Film Industry Lost Another Gem
K. Vishwanath is a legendary Telugu film director, screenwriter, and lyricist who has made a significant impact on Indian cinema. He was born on 19 March 1930 in Machilipatnam, Andhra Pradesh, India. Vishwanath started his career in the film industry as a lyricist and later moved on to become a director. He is considered as…
Continue Reading K Vishwanath – Telugu Film Industry Lost Another Gem
CricQ – Cricket Quiz App. The best cricket quiz app in the world. Cricq: The Ultimate Cricket Quiz App for Fans Cricket is a sport that is loved by millions of people around the world. Whether you're a die-hard fan or just enjoy watching a good game every now and then, cricket has something for…
MovieFlix: The Ultimate Quiz App for Movie Lovers Movie lovers rejoice! A new app has hit the scene, and it's designed specifically for those who love everything about movies. Meet MovieFlix, a quiz app that tests your knowledge of the biggest and best films of all time. Whether you're a die-hard movie buff or just…
HIPI: The New Short Video App Taking the World by Storm In recent years, short video apps have become incredibly popular, with millions of people around the world using them to share their lives, tell stories, and showcase their creativity. One of the newest players in this space is HIPI, a short video app that…
Hotstar: India's Premier Streaming Service Hotstar is a streaming service based in India, offering a vast library of TV shows, movies, live sports, and other content. The platform was launched in 2015 by Star India, and has since become one of the most popular streaming services in the country, with a user base of hundreds…
Mobikwik: The Leading Mobile Wallet and Payment Solutions Provider in India Mobikwik is one of the leading mobile wallet and payment solutions providers in India, with a user base of over 150 million. The company was founded in 2009 by Bipin Preet Singh and Upasana Taku, and has since established itself as a major player…