Social media ©️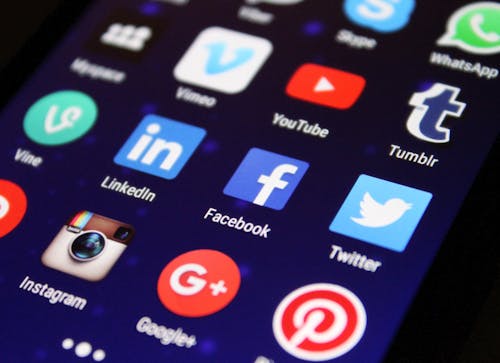 Social Media ©
It would not be wrong to say that this word is now familiar to almost everyone.
Isn't that right !!!!!
What a great platform for today's generation to get the most out of it. I really think it's worth talking about.
But it is not right to say so for today's generation, it can be used by every person of every generation who has not found a way to show their talent. Or time, which I didn't get. Why didn't I have a reason behind it. What was left.
Yes or no. ??
You can't believe it ….. !!
In our time, it happens. If someone had a hobby that he could not see or know without going to his house. Someone has created something like painting.
Asker- Wow !!!! What a nice
Who made it ??
Hey !! By our son or daughter
Wow what a great talent yes, yes it is good.. child is yours …..
That's all there is to it, and we're going to be happy here too.
He took a complete break there and then that talent sat eating dust ….
But not now,
Now if you have any hobbies.
So you have found a great way to reach out to the people. There you can reach out to the people and make new changes. And you can transform it by giving it a better look.
And that is how your new identity can be formed.
There are so many different examples coming up now. Why not me?
But those who take advantage of this platform are just as seated.
But, at least the virtues of virtuous people are not hidden in it. They are reaching out to the people. It feels great when we become a part of it all.
There is something hidden in every person. There is no real way to build it, but today everyone should take full advantage of it …
At the same time, by sharing what you know with others, you can share it with others. In other words, you can learn anything at any time. You can teach it. Through today's social media …..
By the way, today's generation is very creative, active and has a lot of curiosity.
They are already using social media to make everything more and more creative. Because they are active in everything …
There is a lot of confidence in them … what more to see …
Earlier, we were told that there was such a thing. We closed our eyes and made it happen. . Of what ????? It should be. The ideal can be. But what really stops here !!!
No, we never tried to think about that.
But, if you tell a story to today's generation, they will try to remove its entire skin and reach its veins and give you the real information about it. It's a shame.
So before we give any information, now we take this little information and then discuss. That is why he says that social media does a lot of good …
And now in this time of lockdown, many people have made full use of it. And they have made good use of their time. Many people have benefited from it very much. Many people have experienced their art through this medium. And wow !! What a wonderful thing to do.
So we should all take full advantage of this and try to walk with the coming generation so that a drastic change can be considered.
It would not be wrong to say that we are not lagging behind other countries today.
Thanks …
Preeti Ghasle ©