Squid power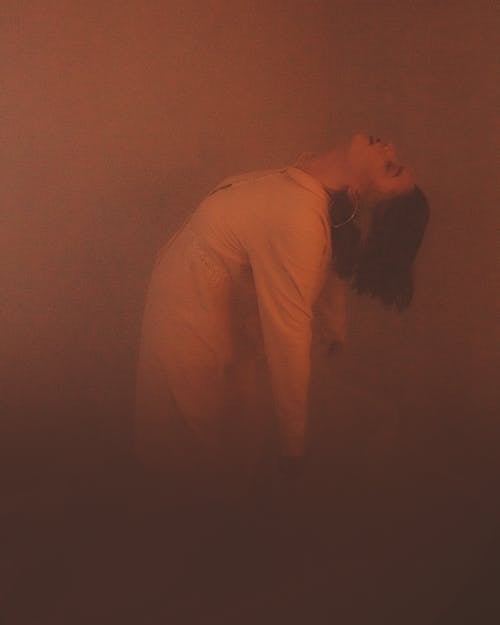 one ….. the transmission of squid power
anita used to live in her old house with her two daughters, riya and sia, after the death of her husband. there were not many houses nearby but there were some houses a short distance away. after the death of her husband, anita got her job. since anita was alone, she was now in full charge of the house.
rhea was an older and more intelligent girl. anita used to drop her two daughters off at school and college in the morning and then she would go to her office. but when she came, riya would take her younger sister with her from school and the two sisters would go home together.
anita used to come home from the office between 8 pm and when she came home, she would freshen up and cook. before the arrival of the mother, she had to do a lot of work so that the mother would not be bothered. i used to eat together when the mother came at night. very well, their life started smoothly.
one morning, anita dropped them off at school and left for the office on her own. in the evening, rhea came home with her sister, finished their work, and waited for their mother to watch tv. rhea looks out the window and it starts raining with strong wind. she tells sia what it was raining for now. mom will suffer. but, how come the mother is not here till today. it is too late for her today. she takes the phone in her hand saying that she is trying to call the mother but it does not work. that's what she tells sia.
they wait for their mother for another hour, says sia !! tai i am very scared, how heavy the rain is coming and also the lightning is knocking and the doorbell rings in no time. i think riya is talking, mother comes quickly and opens the door. it is very dark outside, it just looks like someone is standing, riya says ??? mother alice, you !! she doesn't say anything she asks again mom !!! mom !!! why aren't you talking about what happened?
mom (anita) comes straight in. seeing her, rhea says, mom, how wet you are and go quickly change your clothes. and she goes straight to her room. sia and rhea are waiting for their mom to eat. sia gets up and goes to see mom. .sia comes to see her, says riya !! tai, i'm hungry, let's eat. rhea says yes, let my mother come, she is changing her clothes. i will eat with you. sia says yes tai i just came to see.
riya goes to her mother's room with sia, makes noise and turns on the light. then she sees that anita (mother) is asleep wearing wet clothes. she wakes up and says what happened to mother ??? this is how you sleep. you touch your mother's forehead and see that she is completely hot. rhea says, "your mother is very hot and tells sia to bring her mother's clothes from the cupboard."
both of them change their mother's clothes together. they give her medicine at home so she can't find a doctor for so many nights and come to her room and sleep, telling her to relax and take her to the doctor in the morning. it had been a while since she had slept that at night sia thought someone had gone to the front of the room and called out to her, sia sia save me !!!!! save me !!!! and if she sees him go behind her, she goes to her mother's room and her mother is choking on the fan. at that moment, she shouts loudly, mother !!!! and she wakes up. when she sees, she is in a dream. she sees her aunt beside her and grabs her and falls asleep again.
rhea wakes up in the morning and comes to see her in her mother's room. yesterday she was not well. now when she opens the door of her mother's room to see how she is doing, she is not there. but when she sees the whole house, she calls her but her mother's phone is switched off. rhea thinks that she must have left for her office in the morning because her mother is feeling better.
she wakes up sia and tells her to get ready for school sia wakes up otherwise school will be late sia wakes up and asks rhea where mom is she says i don't know when she tells her tai tai i had a nightmare last night rhea tells her ok then sangshil, get up now, i will bring some food for you. and both of them are ready for their school and riya goes to their college. on the way, she goes to tell sia how her mother suddenly left without telling her. and they go on their way. and at home mom would sit under the dining table with her long hair loose and her arms folded.
in the evening when they both come home. riya calls her mother again but her mother's phone is still switched off. she doesn't know anything, she goes to freshen up. and she prepares the meal and they both sit down to eat thinking. and while eating, rhea asks sia when your exam is. sia says next week, there is not much time to study !! they stare at the door as they hear something falling in their mother's room. and rhea says who's inside. they both stand by the door and say who's inside. they try to open the door, but the door is locked. mom, why are you inside? open the door and no one opens the door after talking for a long time. they think that we should see through the back window who is inside.
looking through the window, it is the mother who is standing at the door. she sees her mother's back and calls out to her. mother, open the door. why don't you open the door but mother doesn't listen to them.
riya is thinking about her sister sleeping. she doesn't even talk about why her mother is doing this and her mother was at home all day. but why is riya thinking about all this while she is sleeping. at night, the mother comes out of the room and takes a knife from the dining table and starts cutting her hair loudly. she is crying and laughing along with it. when rhea hears someone crying while she is asleep, she gets up. there is no one to look around and she thinks if so, come see your mother once.
if she looks at her mother's room, the door is open. she opens the door and as soon as mother makes such a noise, follow her !! huh !!! i am !!!! she looks back when her mother cuts her hair, her face is stained with ugly clothes and her limbs are broken. she is scared when she sees such ugliness. she runs to her mother's room as soon as her mother runs towards her. she closes the door. she bangs her head on the door. rhea is very scared and she is very scared of what happened to her. i am very scared.
rhea opens the door and mom sits on the dining table, moving her legs and smiling. as soon as she sees rhea, rhea closes the door again. and as soon as she cries, she remembers sia. she opens the door next to him. there is no one there. she comes out and looks around. she comes to sia's room. sia is asleep. she wakes her up and says sia !!! sia !!! get up, as soon as sia wakes up with me, they both see her mother hugging her by the bed. seeing this, both sia and riya run out of the house.
come out and look up at your window. mom looks out the window. frightened, they run to their uncle, who is a short distance away, and tell them all about their mother.
they calm down both the uncles and i go to meet their mother and they go to their house
anita ji next door gives voice anita ji …. anita ji .. if there is no sound, they come in. seeing every room, anita ji anita ji is talking like this, they feel some movement behind them, they quickly turn around and look that anita is standing with her neck on her shoulder, something is falling from her mouth and her eyes are red, as if there is full blood in her eyes. seeing her like that, they call her uncle, anita, what happened to you. save me !!!!!
they say let me take you to the doctor as they walk towards her as an invisible force hits them hard against the wall. they fall down and when they see her she is in a rage and they quickly leave.
he comes to your house and tells riya that the doctor has no solution for what happened to your mother. riya says why uncle what happened to my mother. there must be a scholar pandit whom i know will definitely help you and take uncle riya to him.
they both tell him everything. they give a lemon to pandit riya and tell him to take it in front of his house. if it stays like this till evening, then all is well. he takes a lemon and puts it in front of his house. and he sees his mother sitting behind the door. seeing her, riya starts crying. and exits from there.
now in the evening kaka and riya take the neem and take it to pandit. pandit sees that the color is full of red leaves. they all understand. and after 12 o'clock at night they decide to go to that house. eleven candles are also asked to be brought along.
at 12 o'clock in the night, all three of them come home. uncle walks by lighting a torch. pandit asks uncle to light a candle in front of the whole room. and pandit recites some mantras and leaves some ashes in front of the door. they are frightened when they hear the sound of snoring and they see the torch coming out of their hands. they see by the light of a candle. she looks at the bulp with her eyes, it is blown with a force and its glass is thrown in her uncle's mouth with her forced force. as soon as they shout, pandit and riya run towards the room.
seeing her, pandit starts chanting mantras. and the ashes are thrown at her. she is annoyed that she is screaming. she calls out to her daughter. riya, son, save me. pandit warns riya not to go to her. and she immediately smiles and bites her shoulder hard, rhea yells.
pandit calms her down by pouring ashes on her body and chanting mantras and now she falls down. now seeing that she has calmed down, riya lays her down on the bed. she says i was late that day. when i left the office, i got on the dirt road and then i had to take the car off the main road. the dirt road was a bit deserted and it was getting quieter as it started to rain. thinking that it would be better to stand under a tree than to get wet in the rain, i was looking for a place. i saw a hut a short distance away. i felt comfortable standing there, so i ran there. the hut was broken. i was standing outside. i heard the sound of crying, i looked here and there, i heard the sound coming from inside. i went inside making a noise.
there was a woman standing inside, she was just looking at me. i asked her again, what happened, do you need any help? at that moment, she smiled and seeing that her neck was broken, i ran out.
so the blood-stained crooked trio standing on all fours in front of me was staring at me and ran towards me. as soon as i understood something, it entered me. the next day pandit goes to that place and frees her by chanting mantras.
K. Vishwanath is a legendary Telugu film director, screenwriter, and lyricist who has made a significant impact on Indian cinema. He was born on 19 March 1930 in Machilipatnam, Andhra Pradesh, India. Vishwanath started his career in the film industry as a lyricist and later moved on to become a director. He is considered as…
Continue Reading K Vishwanath – Telugu Film Industry Lost Another Gem
preeti ghasale ……..
K. Vishwanath is a legendary Telugu film director, screenwriter, and lyricist who has made a significant impact on Indian cinema. He was born on 19 March 1930 in Machilipatnam, Andhra Pradesh, India. Vishwanath started his career in the film industry as a lyricist and later moved on to become a director. He is considered as…
Continue Reading K Vishwanath – Telugu Film Industry Lost Another Gem
CricQ – Cricket Quiz App. The best cricket quiz app in the world. Cricq: The Ultimate Cricket Quiz App for Fans Cricket is a sport that is loved by millions of people around the world. Whether you're a die-hard fan or just enjoy watching a good game every now and then, cricket has something for…
MovieFlix: The Ultimate Quiz App for Movie Lovers Movie lovers rejoice! A new app has hit the scene, and it's designed specifically for those who love everything about movies. Meet MovieFlix, a quiz app that tests your knowledge of the biggest and best films of all time. Whether you're a die-hard movie buff or just…
HIPI: The New Short Video App Taking the World by Storm In recent years, short video apps have become incredibly popular, with millions of people around the world using them to share their lives, tell stories, and showcase their creativity. One of the newest players in this space is HIPI, a short video app that…
Hotstar: India's Premier Streaming Service Hotstar is a streaming service based in India, offering a vast library of TV shows, movies, live sports, and other content. The platform was launched in 2015 by Star India, and has since become one of the most popular streaming services in the country, with a user base of hundreds…
Mobikwik: The Leading Mobile Wallet and Payment Solutions Provider in India Mobikwik is one of the leading mobile wallet and payment solutions providers in India, with a user base of over 150 million. The company was founded in 2009 by Bipin Preet Singh and Upasana Taku, and has since established itself as a major player…