wedding story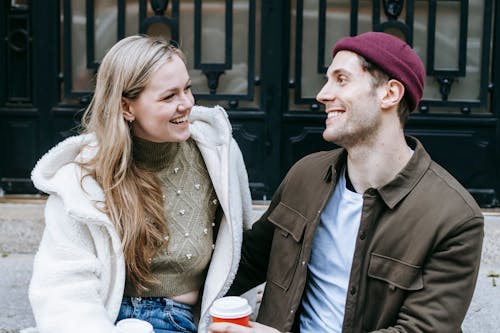 wedding story …..
after a hard marriage ….
priyesh told his father about Sneha today. baba, Sneha, and I have known each other for 2 years and we want to get married.
dad … how suddenly you are making your decision. do we also have the right to say something?
priyesh … yes baba
baba … who is sneha? where is her house?
priyesh … baba told her at home but her house did not agree.
dad … then
priyesh …. so baba you have to allow marriage.
dad … you tell me how to decide all of a sudden.
how can I decide if her house is not acceptable?
no, I am not responsible for all such unilateral decisions. you also understand and I don't think you are doing the right thing. in the end, your wish.
priyesh … but we love dad.
dad …
love marriage is fine but I don't think love is the only way to run a house. look at your decision in the end.
and priyesh marries without the permission of his father and Sneha's house.
they both get married in court.
and start your new life. a few months home acceptance too.
both work. they are busy during the day but give each other full time in the evening.
since Sneha was the only one in her house, she did not feel the need to learn anything at home.
Sneha used to make bread for breakfast and maggie for breakfast in the morning and the only answer for her sweetheart is to eat it today. the king will make something nice tomorrow.
maggie at breakfast every day, sometimes bread. ever omelet.
and for dinner, the parcel from outside starts like this, but it is said that everything works in love. so both of them were just spending the day in it.
if there is a quarrel for some reason, Sneha priyesh would say sorry to her lover. priyesh would quickly apologize and the problem would be solved. such a love marriage starts smoothly.
one morning Sneha was having coffee. she was thinking something. priyesh gets up and comes out of the bedroom.
priyesh ….. good morning baby.
Sneha …. having a quiet coffee.
priyesh ….. ohh my head hurts a lot. please bring me a cup of strong coffee. please bring me lemon water.
Sneha ….. ekat is not taking her coffee.
priyesh …… Sneha I said something why don't you listen.
Sneha ….. I want coffee for my wife without asking.
priyesh … don't ask her.
what are you talking about
Sneha …. well why didn't I have a headache when i was with meenal last evening.
priyesh ….. look, neha, she is just kalig.
sneha … well what am i. showing a photo in his phone.
priyesh ….. it's just a selfie. i was hitting the chill. and you don't want to be so passive.
sneha ….. ok, not all this. i will go to kill the eagle and take a selfie. you will go with your kalig.
priyesh ….. angry..why did you keep your head down this morning.
sneha …. i kept my head down.
i will get up in the morning and make you tea and breakfast. i will make dinner. you and i will kill the eagle outside.
priyesh …. morning bread, you call maggie breakfast. if you learn "i will learn everything after marriage, priyesh".
it's not like i saw some cooking on tv or learned some dishes. i used to watch serials and i was fed bread by maggie.
sneha …. yes it is so keep the chef he will make fifty six bhogs for you. my father was talking right, i don't want to do love marriage.
priyesh ….. it would have been great. we would both have survived such daily struggles.
and so did my dad.
son, don't bring these onions and potatoes home
but my head was bad …… shu shu ….
suddenly silence spreads and both become calm.
sneha …. say sorry to me …. !!!!
right now …
priyesh … why should i apologize for what i did.
sneha ….. fine i living u ..
all this comfort in your home.
priyesh …. go ahead i don't care
and sorry, i'm not talking at all.
sneha ….. if you don't call me sorry now, i will leave and you will never want to call me.
darling …. yes i won't do it go hurry up do what you want.go
sneha … fine …
priyesh …. gets fresh and makes coffee for himself.
sneha is fresh and comes into the kitchen under the pretext of taking something.
priyesh …. i can't make my own.
and leaves.
sneha …. pretending to get your mother's phone. yes, mother, how are you? i am fine. i will come home tomorrow. i will stay there for a few days.
priyesh …. secretly listens to her and gets a little sad.
and he pretends to get a friend's phone call. oh yes, says swapnil bol, wife goes to maheri. yes, let's go and leave. what do they think? we can't stay.
sneha is listening in secret.
priyesh leaves from there.
just then priyesh's boss gets a call.
priyesh … yes boss said
boss … you have to leave tonight at 12 for work for 2 weeks
priyesh …. tonight and for two weeks
ok boss in a sad tone.
boss … no problem.
priyesh … no boss no problem.
sneha listens and she also gets sad because the next day is her anniversary.
there was grief for both of them and both of them had quarrels. how to speak now. they were waiting for each other to say sorry first. but what difference does it make when trouble is happening to both of them. if someone says sorry first …..
priyesh …. your packing has started. and sneha is thinking about how to speak.
why is your face sad today?
why is there water in it ….
what is the reason behind it is me
am i so bad
this is what priyesh is thinking in his mind …..
that's when the driver comes sir …. sir ..
priyesh … yes take this stuff.
the driver goes .. priyesh sees sneha, she stands at a distance looking at him. the two look at each other and come closer.
priyesh …. hello boss
boss …. darling that trip has to be canceled right now ok ok see you later. bye
priyesh ….. canceling the trip by telling sneha to dance with joy ……. and i both celebrate our anniversary with joy.
it's not that i don't love you, it's that i don't love you, it's that i don't love you.
thank you …..
preeti ghasle ….