What was wrong with that old lady?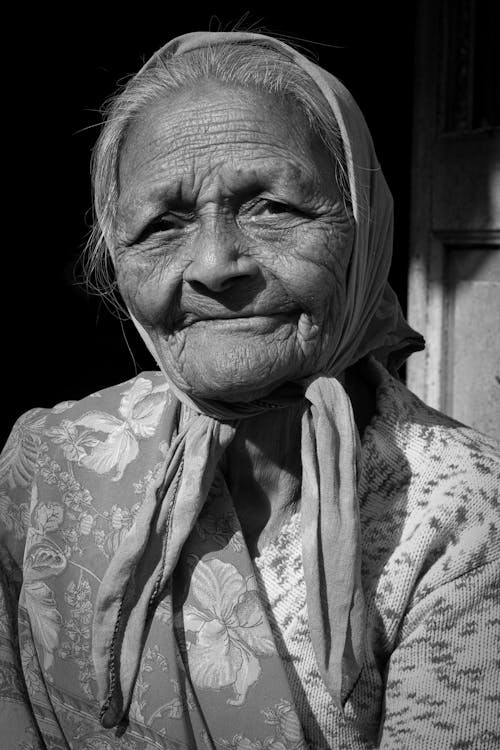 What was wrong with that old lady?
"Manjula Bai" is very hardworking. Her only son "Manoj" Manjula Bai's husband was a farmer, due to debt, he committed suicide. All the responsibility fell on Manjula Bai. Being alone, she was unable to. And the lender took possession of the land. In this she lowered but did not bow down, as the boy was learning she had a goal to complete his education.
Her aim was to keep him away from all this. She stayed in the village and did other work, such as going to people's farms to work as a laborer.
And she got the fruit. The boy got a job in a big place. Now the boy also started bringing four paise in the house. Everyone in the village started cheering for Manoj and his mother.
Manoj, one day he says to his mother, "Mother, why do you need to do your work now? I am earning enough to support both of you. I have been taught to happen, as long as my body supports me, I will do it. So then Manoj does not say anything.
Some years go by like this, girls come up with proposals for Manoj. And Manoj would have reached the age of marriage, so mother decides to marry Manoj.
Some years go by smoothly, but now the mother-in-law does not like her mother going to work. She discusses it with Manoj but Nilaja doesn't make it possible.
She was bored as all the household chores were coming on her head. Since the mother-in-law and the husband are not listening, she makes a plan and suspects the mother-in-law of stealing.
When Manoj comes home, the daughter-in-law falsely accuses the mother-in-law. And the son takes the mother out of the house without listening to her. The villagers are watching.
She spends her life in a nearby village. But she did not give up. While living there, she found a new job and resumed her journey.
She used to leave for her work every morning and come back in the evening, this was her time. Since she was new in the village, no one usually knew her, but at the time of her arrival and departure, some people from Tapri kept an eye on her. She was alone. The idea came to them. And the reason behind all this was some of the jewelry she wore.
The men were now fascinated by these things. One day, Majula Bai was a little late than usual to go home, but she had no idea that some evil people were waiting for her at home.
As she passed the tapri, three or four men chased her. At some distance, they reached her and took her to a dark place with a cloth over her face. And they leave her as they are and run away. She is suffocated by a tight cloth tied around her mouth. She stays still.
Tapari sees all these incidents with his own eyes. He tells the names of all of them to the police. The police do not arrest all of them and they do not arrest the thief Abhush.
After checking the jewelery, the police do not think that you killed the old woman for the jewelery. The jewelery is not of gold but of brass.
But, what was the fault of that old lady … only that the jewelery she used was also made of brass.
Based on a true incident …..
(Preeti Ghasle)