Whispering voice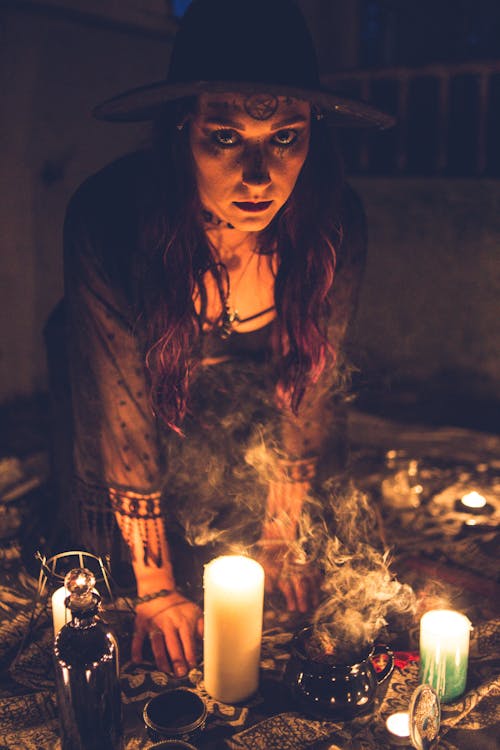 Sometimes you don't know how many things to believe or not to believe. You don't believe all these things until you see them yourself or things happen to you. But sometimes things happen that you don't feel the need to know the reason behind. .Otherwise leaves. That is, we do not go his way.
Or, to put it bluntly, people hide things that happen because no one will believe them.
The purpose behind this story is not to frighten anyone or to arouse all these wrong feelings in the mind at all.
That's all there is to it.
My name is suraj
I am 30 years old and today I am telling you the truth about what happened to my friends. Rajesh and my friend learned together from a young age, grew up and did the job together. He is a very funny friend of mine. One day he was very sad. When I suddenly asked him the reason for his sadness, he knew that he was in love. I said, "Oh, you didn't tell me." It's been a year since she's been in my distant relationship. We met at a wedding and we started talking and slowly fell in love. So what's wrong with that ?????
Rajesh …. nothing bad !!! But my mother asked me about our close daughter and before I could answer, she said yes.
And I have said yes to them.
Now I don't know how to explain to my mother that I love Rashmi very much and I promised to marry her … I explained everything to my mother but she is not ready to understand. You have to marry her ….
I said to Rajesh, "Oh, you talk to them and don't tell them everything. If they know all this, then of course they will withdraw and you will refuse the marriage. And then Rajesh is ready. What will he do and the next day he goes to the girl's house and gives them everything. The girl is very sad and starts crying. And her mother is very hot on it. And Rajesh starts persuading her for marriage. We will be infamous everywhere. So he starts talking a lot but Rajesh keeps telling him that he loves Rashmi. But don't let them have anything to do with it, just let us marry our daughter ….
But Rajesh now realizes that he is no longer in the mood to understand the whole thing, but there is no point in explaining it to him now, so he gets up to leave.
The girl's mother tells Rajesh that you will leave my daughter and marry a girl named Rashmi but you will never be happy.
The next day he told me everything. When his mother found out that Rajesh had gone to the girl's house, his mother had started threatening him and now he was forcing her to marry him.
The atmosphere at home was constantly deteriorating. As Rajesh used to go home, his mother used to do the same thing and fight with threats.
Rajesh was very upset. Because of the same thing all the time. He was very much in love with Rashmi. He was not ready to marry anyone but her. He was thinking about what to do now. They gave it to him and they got married in court on April 2. Now that he would be allowed to stay at home, he took a room in a society and both of them got married and started living there.
When Rajesh's mother found out about this, she swore that she would not look him in the face. When it is found, it is well stirred. And he comes to Rajesh's house and fights and says that he will not let anyone live in peace.
Here Rajesh and Rashmi started their new life. They started decorating their house with laughter. They started taking care of their necessities. It had been two days since they got married. Tried. She jerks back. She gets scared and starts working again. This time she comes alone. Stay away from Rajesh. She quickly looks back. The jars in her hand fall down. She runs to another room. The torso is bent between the legs.
Now that she was about to calm down a bit, she heard a snoring sound.
Hmmmmmmm !!!!!
Ummmmmmmmm !!!!!
Hmmmmmmmmmmm !!!!
Rashmi looks up at the neck …
So what sticks to the wall in fear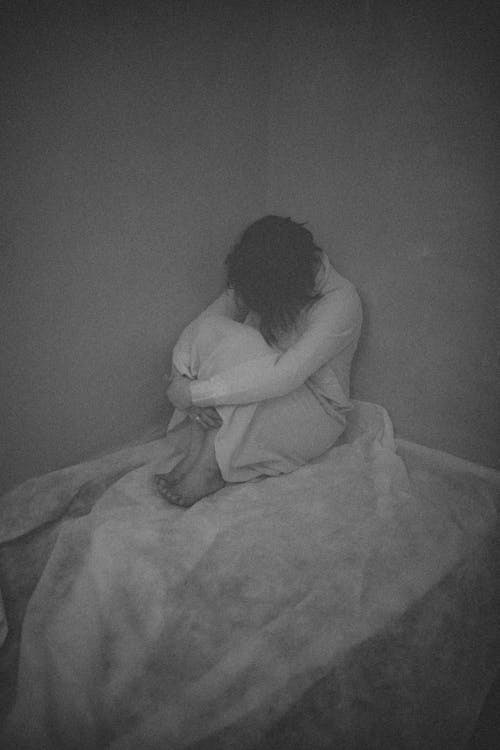 An old lady was sitting near the door of her bedroom, with her black hair, thin hair, wispy face, wrinkled face under her eyes, and she was staring at her.
Rashmi didn't know who she was and where she came from. The door is closed.
Frightened Rashmi asks who are you ??????
And Alice from here ???
She screams at him …
Stay away Rajesh Shi
Don't come near
There was a heavy butt in her voice. Sometimes two voices would come.
Stay away from what she keeps saying
If I get close, I will kill them both
If I tell anyone, I will not leave Rajesh alive …
You don't want to go near …. !!!!
Got it ….. !!!!
At that moment, when the door bell rings, Rashmi runs away.
Rajesh is there. She takes him and comes in. The old lady is still sitting there. But Rajesh doesn't see her. He doesn't even look at her as if no one is sitting there. She looks at him and then he doesn't look at her.
I mean, Rashmi knows she's just looking at me.
The old woman is still snoring at him and saying the same thing, stay away or he will kill her.
Today is Rashmi and Rajesh's first night. He is very happy with his Rashmi today. But Rashmi's attention is on the old lady who is sitting. As soon as she was about to say something, the old lady came and stood between them. Rashmi jerked and was thrown on the bed. Rajesh kept looking at Rashmi.
Hmmmmmmmmm …
Hmmmmmmmmmmm ….
Remember if you get close !!!!!!
Saying something will kill him …….
Stay away
Rashmi is crying …
As soon as Rajesh comes near her and tries to ask her to stay away from him …..
So pushes …..
Rajesh doesn't know what happened to Rashmi all of a sudden … he just keeps thinking.
And with that kind of behavior from her, he's fine, okay, you calm down. So he goes to another room …
He just sits there. Waiting for Rashmi to calm down and get up on her own ???? But after a long time she doesn't come out, but he goes back to the bedroom to see her …
Tears fall from Rashmi's eyes and she sits on the bed and stares at the wall. He looks at the wall but no one sees him. He gives voice to Rashmi but she doesn't answer anything.
And he goes away in silence. He doesn't know anything. He goes to sleep on the sofa in front of him.
When he wakes up in the morning. Rashmi is not in the room. He calls her. She is in the kitchen. He forgets everything and tries to approach her again.
She immediately leaves with some excuse. Rajesh keeps looking at her. But now he doesn't know why Rashmi is going away. He finishes his work and leaves for his office without talking to Rashmi.
Rashmi feels bad about this, but she is under the illusion of what to do. Rashmi is constantly annoyed by the thoughts of all these people.
Every day Rajesh was trying to get close to Rashmi.
Going against the family and getting married is not something !!!!!
He came to all these thoughts.
But neither Rashmi nor Rajesh knew the real problem …..
Day after day, day after day. Rajesh's mother was talking to her son.
He had no idea what was going on. But in the end he was the man. He was going to be silent for a while.
He asks Rashmi to go for a walk outside.
Rashmi thinks that she will get some time with Rajesh under his pretext. She agrees and goes out. So the old lady is already ready to go out. What if she asks !!! Seeing you like this every day, I am starting to get angry with myself now. What have you not done? You live with each other and now why do you behave like this?
Rajesh asks and if I tell you something, you are always looking here and there. Is there anyone else here except the two of you ….
Suddenly Rashmi looks at Rajesh.
It gives him a chance to understand a hint. But then the old woman starts snoring …..
Hmmmmmmmmm ….
Hmmmmmmmmm …..
I will kill ….
I will leave you alive …
Rashmi got up crying.
Goes to another room ….
Rajesh is now full of anger ….
He stays secretive, he thinks now
That I will not say anything now ..
Until Rashmi says something …
He is now stubborn
But how can she tell ….
The days go by like this
She is in them. Day and night she keeps an eye on Rashmi and at night she comes and sleeps in them.
But why ??????
Who is this though ??????
When was this thing to be found ??? And how …. !!
Rashmi and Rajesh were breaking up.
Today, their lives were being ruined by their willing and hasty marriage …
Rajesh takes Rashmi to the temple one day..she says yes. But the old lady is already ready. Seeing this, she leaves without saying anything.
The old woman walks away as soon as she sets foot in the temple.
Seeing this, a gleam appears on Rashmi's face. She realizes that she cannot come inside. The old woman is snoring at her from a distance. Rashmi goes to the temple and gives her hand to Rajesh. Rajesh is happy to see this. She says what is going on. Please tell, whats the story of them big puppys …..
At that moment she realizes that her ears are ringing and if I say it again, I will kill her
She hears the word over and over again.
She jerks Rajesh's hand down and tells him to go back home.
And goes on. Rajesh keeps looking at her ….
What happened in the middle
It was too much now ……
One more year passed like that ….
Rajesh's mother's phone rings and the only question is when is he giving sweet news.
It's been two years.
Rajesh used to get very hot ..
How could I tell my mother that nothing was right?
Even though he was finally married of his own free will.
Rashmi was starting to suffer from all these things now. How long would it last?
I don't know why. But now I will not bother myself and Rajesh. I spent almost two years like this but for how long. I will live like this.
Everyone was asking ….
Rajesh loves, so he doesn't say anything, he is enduring everything …
But not now ….
With that in mind, Rashmi.
Now she thinks of telling Rajesh about Mhatari. And she knows that Mhatari can't come to the temple. The place will be better for her to tell Rajesh everything and she tells Rajesh to go to the temple today. Both of them leave.
The old woman walks away as soon as she sets foot in the temple.
They take darshan and sit in the temple.
Rashmi takes Rajesh's hand in hers and starts telling everything. From the very beginning
Rajesh suddenly gets confused by all these things. From there he calls one of his friends, his friend knows all these things. He tells him everything. And who is behind this. And asks him to find out the reason why he is doing this. Waiting for time to go.
Today Rashmi and Rajesh get a reason to live a new life. With this thought they both go home. Rashmi tells Rajesh that she is not. I mean, she is gone ….. I stayed away from you for so many days because of what she said. It seemed …
Here both of them come home, what if the door opens !!!!!
And she…see
Rashmi looks at the old woman who has reached home and is leaning against the wall.
Without telling you !!!!!
Don't tell anyone !!!!!
Hmmmmmmmmm ….
Hmmmmmmm
Take me now
Rajesh will know something soon ..
The old woman looks at both of them. And both of them suddenly start vomiting blood …
And the old woman was laughing out loud.
Goes from there …
Both in a pool of blood
Are lying …. and all are finished before you start your life journey ..
They don't even know who did it and why ….. !!!!!
What if his friend comes home the next day when his phone is not picked up ????
Let everyone know …
The friend to whom Rajesh had told everything had come there to tell him everything but by then it was too late ….
His information revealed that all this was done by the mother of the girl whom Rajesh had refused to marry out of anger, she had performed all these mantra techniques on him with the help of a Pandit.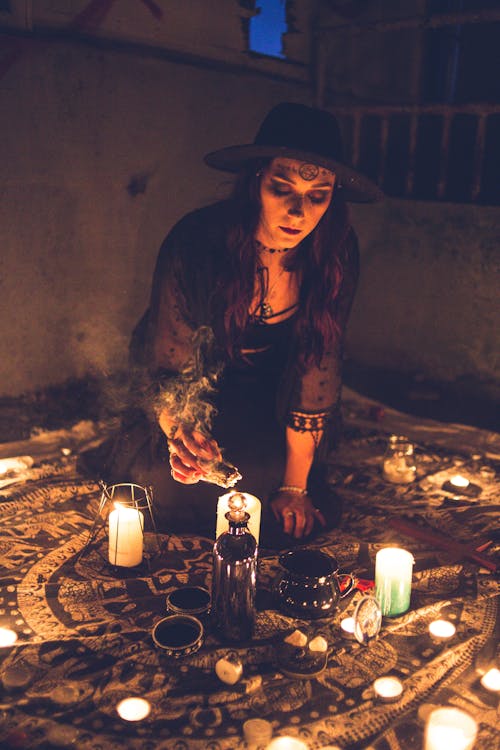 But the sad end of all this happened to those two innocent Rajesh and Rashmi ….
Whose new life ended with a change even before it started ….
What's left is that now in the spirit of revenge, people are forgetting humanity, that they don't care about anyone's life … what was done. No love
And in love ..
Don't get married in love !!!!!
What was wrong ??? Of those two
If he had forcibly married the girl, he would not have been happy. What he did wrong was that he was punished so severely.
This is a very horrible type …. to treat someone with magic sorcery mantra and to subdue someone else and these other types of people should be given straight jail or whatever …. which will stop all these types ….
The purpose of this story is to bring all these things to mind
Just be careful … I can't say what will ever come to anyone's mind and who will do what …. It is not possible to say anything ..
Thank you ….
Preeti Ghasle
K. Vishwanath is a legendary Telugu film director, screenwriter, and lyricist who has made a significant impact on Indian cinema. He was born on 19 March 1930 in Machilipatnam, Andhra Pradesh, India. Vishwanath started his career in the film industry as a lyricist and later moved on to become a director. He is considered as…
Continue Reading K Vishwanath – Telugu Film Industry Lost Another Gem