Why is a hair spa good for you?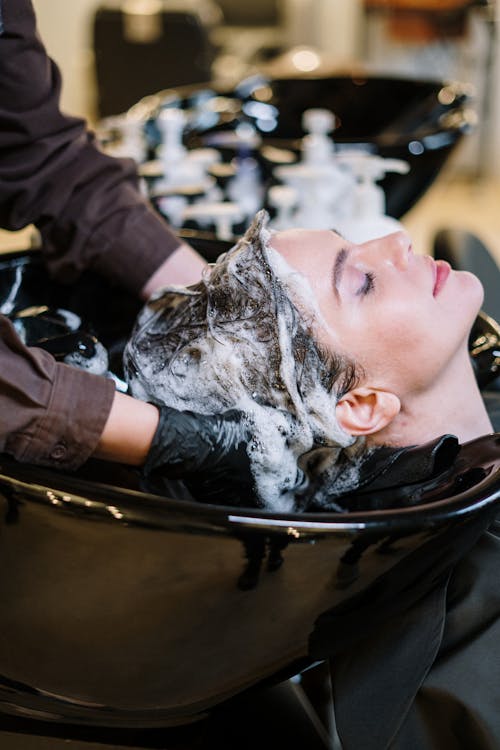 Is a hair spa good for you?
Here's a list for you to know why hair spa is good for your hair.
Dry frizzy, dull hair is a big no far all of us. And hence it is essential to nourish your hair.
We all do have protein-rich foods that give oil massages, use good shampoo conditioner, and hair products. With pollution, sunlight, and stressful lifestyles, it is essential to take good care of your hair. And what's better than a hair spa?  After all hair at times needs added pampering. So head to a salon or spa and indulge in one. Here's a guide to know why hair spas are good for your hair.
It enhances hair growth and for color treated or straightened hair- few sessions of hair spa are essential.
Distressses you from a busy life style.
The mild shampoo and conditioner used in the therapy makes your hair look healthy.
The hair mask applied to your hair strands and scalp . It recttifies the hair problem such as hair fall, dandruff, protein enhancement and lots more.
Massage adds to leaving you relaxed and enhances the blood circulation .
Steaming the hair helps your hair regain the lost moisture  although makes sure that it is a mist- based steam for better results.
K. Vishwanath is a legendary Telugu film director, screenwriter, and lyricist who has made a significant impact on Indian cinema. He was born on 19 March 1930 in Machilipatnam, Andhra Pradesh, India. Vishwanath started his career in the film industry as a lyricist and later moved on to become a director. He is considered as…
Continue Reading K Vishwanath – Telugu Film Industry Lost Another Gem
K. Vishwanath is a legendary Telugu film director, screenwriter, and lyricist who has made a significant impact on Indian cinema. He was born on 19 March 1930 in Machilipatnam, Andhra Pradesh, India. Vishwanath started his career in the film industry as a lyricist and later moved on to become a director. He is considered as…
Continue Reading K Vishwanath – Telugu Film Industry Lost Another Gem
CricQ – Cricket Quiz App. The best cricket quiz app in the world. Cricq: The Ultimate Cricket Quiz App for Fans Cricket is a sport that is loved by millions of people around the world. Whether you're a die-hard fan or just enjoy watching a good game every now and then, cricket has something for…
MovieFlix: The Ultimate Quiz App for Movie Lovers Movie lovers rejoice! A new app has hit the scene, and it's designed specifically for those who love everything about movies. Meet MovieFlix, a quiz app that tests your knowledge of the biggest and best films of all time. Whether you're a die-hard movie buff or just…
HIPI: The New Short Video App Taking the World by Storm In recent years, short video apps have become incredibly popular, with millions of people around the world using them to share their lives, tell stories, and showcase their creativity. One of the newest players in this space is HIPI, a short video app that…
Hotstar: India's Premier Streaming Service Hotstar is a streaming service based in India, offering a vast library of TV shows, movies, live sports, and other content. The platform was launched in 2015 by Star India, and has since become one of the most popular streaming services in the country, with a user base of hundreds…
Mobikwik: The Leading Mobile Wallet and Payment Solutions Provider in India Mobikwik is one of the leading mobile wallet and payment solutions providers in India, with a user base of over 150 million. The company was founded in 2009 by Bipin Preet Singh and Upasana Taku, and has since established itself as a major player…