You are just mine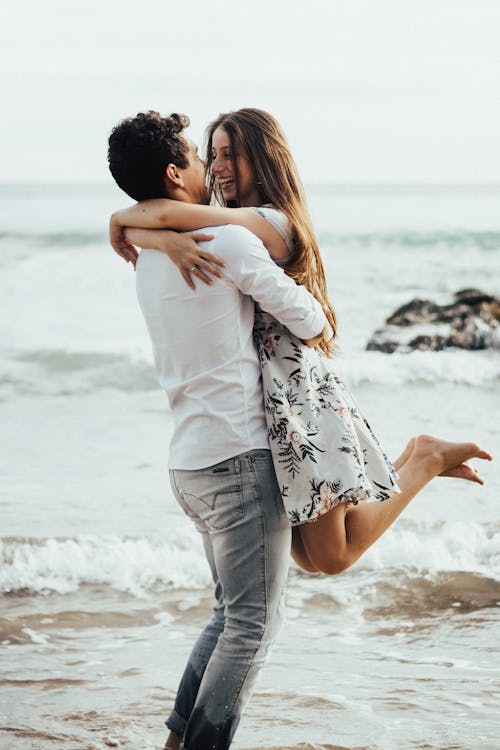 You are just mine©️
Saying this, Sanjana is finally left alone ….
Why does one get so frustrated on the path of love ???. Why does one reach this point in love from which one cannot find any other path for oneself ????. Why does it become so useless. In the race of thoughts and heart, it takes the side of the heart. The heart leaves no room for thought as to why. And the meaning of our life is ultimately zero.
The story of such a Sanjana in love
This is her crazy story ..©️
Sanjana was working in Pune for her new company. Pune is not new to her. She worked hard for Pune because she had a close friend's fund here and she said that Sanjana was finally ready to come to Pune. The two worked together for about seven or eight months for Sanjana.©️
And finally she joined the fund company. Then both of them were very happy. Living in the same flat starts with their sharing.©️
Today was Sanjana's first day. She was very happy in Nidhi's company. But what she knew was that her coming here was going to change her life. She had to meet all the colleagues in the office on the first day but there was only one left. It is also true that the boss's favorite.©️
He must have had a new energy when he came to the office. And that's how Sanjana really felt that day. The boss came. Hello everyone, laughing and joking. He had an entry. He had given some names to everyone. Taking it, he is making everyone laugh. Finally, Sanjana comes forward.
Siddhant says…. OK new.
Let me remember
Sanjana am i right
Sanjana …. yes but how do you know my name ..
Was learned from the boss.
And yes, you can't …
Name the boss…
Or (next to her ear) she can put some name. With love …. and Sanjana smiles..OK
Talking laughs.
Principle … If you need some help, tell me that your sid OK …©️
And goes to the boss's room.
He showed so much affection on the first day and spoke with open heart. I don't think he must have met me for the first time today. Nidhi said he is like that. He is very affectionate and always having fun. And that's why he is everyone's darling. Chatting with him for a long time, I did not understand the fatigue of such work …©️
The boss was very happy with Sanjana's work. The work was done in many places before but the enthusiasm for the work was not found anywhere else. Perhaps the atmosphere here was one of the main reasons.©️
When Sanjana was in the office, her eyes were constantly looking for someone. And the siddhant was that as soon as she saw him, Sanjana would steal her eyes so that no one would see her, but whether anyone knew about it or not, Nidhi was sure. Also knew very well that Sanjana would not tell it herself and perhaps the idea was not that she herself was in love with Siddhanta.©️
So, to prove it all, Nidhi played a game. She made an outdoor program on Sunday evening and told Sanjana that Siddhant would come there too. So Sanjana didn't react much. But no one could understand her struggle to go. Looking at the clock every minute. Getting myself tidy. Repeatedly asking Nidhi what I looked like was telling me that there was a real mystery.©️
When they finally reached the place where they both came out, Sanjana was constantly turning her head on all four sides of the road. Her eagerness was no longer looking at Nidhi. Finally Nidhi spoke to Sanjana and no one else is coming !! The siddhant immediately comes out of Sanjana's mouth while she is waiting for someone. And she becomes silent and looks at Nidhi. I was joking about Nidhi. And Sanjana talks to Nidhi as to why you did that and tears come in her eyes. And Nidhi asks her in simple words. You love siddhant. There's nothing like it right away.
Nidhi .. Crazy woman, you can see in your eyes how much you love her. And what's the matter, he is a very nice boy.
If you love, don't keep it in mind.
Sanjana … I don't know myself that this is love. But yes, it is true that I am happy with his company. I don't see him constantly looking for him but how can I explain it to him. Because of this fear I steal my eyes from him.
Nidhi … I will talk to him .. ????
Sanjana … No, no .. !!!! If this is love, then I want to know the full experience of what it is like to fall in love. And I would like him to know my love for himself. They hugged and left. Sanjana had been in the office for almost four or five months now. And she had realized that this is the true love that has happened to her. And she had now decided to tell Siddhant this.©️
The next day, the boss gives Sanjana some work in the office and asks her to help Siddhant for that. Sanjana is very happy. But Siddhant doesn't come to the office that day. And he told the boss that. So the boss told her to wait for him. And told her to keep the work pending.©️
The siddhant comes back in a couple of days. But this time he was very happy with some new energy. Maybe he was a little relaxed because he came from vacation. How are you when Sanjana is approaching? Hello dear.
Saying this, both of them got involved in the work. And Sanjana did not get time to talk but the time spent with him was giving her a different experience. It was also a source of happiness for her.©️
The next day Siddhant invited everyone to his house. As a small party everyone was surprised but he warned everyone to come and who was going to avoid it. Both Nidhi and Sanjana were thinking differently that Siddhant should not know and so he Sanjana was happy and embarrassed. Today Nidhi asked Sanjana to take a different look. And today she looked very sweet. Today could be something special for her. With this in mind, they both arrive at Siddhant's house on time.©️
According to the information he gave, he was living alone in that flat, and in that sense, his house was very neat and very nicely decorated. Why not !! There was something special. Today he rang the door bell with the same thought. Siddhant opens the door. Today he was wearing this very nice kurta pajamas. Nidhi spoke, what is this Siddhant … Today it is something different.
He smiles .. Come in first, then come in. And he tells Sanjana to come in. He says come in slowly. All of them come slowly. As long as we keep on chatting, Nidhi, oh yes, it's all right.©️
Siddhant smiles and says yes..and a beautiful girl comes out from inside as Rhea. Everyone calms down looking at her and he puts his hand in hers and says this is my beautiful wife Rhea. Immediately the glass of juice in Sanjana's hand falls down. Sanjana's hands clasped tightly. He takes Riya by his side and introduces her to everyone. Sanjana looks at him in the same way. Everyone asks how all of a sudden the siddhant says that Riya is my college friend. The day is on holiday for the wedding.©️
Nidhi had not let go of Sanjana's hand yet as she needed it now, companion and support. Siddhant comes to Sanjana with Riya and introduces her but Sanjana suddenly feels like gurgling and Nidhi takes her away saying that we have to go home. The siddhant is that all of a sudden, what happened? Saying this, Sanjana comes out taking care of him. Nidhi finds it very difficult to handle her on the road. Nidhi didn't know why Sanjana was in such a big shock and how to understand her in that situation. When Sanjana comes in, she goes straight to the bathroom. And from inside, Nidhi cries a lot. She was knocking on the door, but she stops to cry today. Let her go and carry everything away. Her grief. So she is waiting for Sanjana outside. Hello, how is Nidhi now? Sanjana. Nidhi says yes, she is resting. Tomorrow she will say, don't worry, OK. So she puts down the phone, but how could she tell how she will be fine now.©️
Sanjana comes out as soon as she puts down the phone. Seeing her, Nidhi doesn't stay. She immediately hugs her and says sorry. Everything happened because of me. Sanjana says to her, "Sorry, what did you do? I didn't say wrong. Otherwise, he would have thought. And of course, yes." Given …
Thinking of funds …. but he has loved Rhea since college so how could he have thought.©️
Sanjana … I would have fallen in love with her. So he couldn't leave me. Nidhi thinks that maybe she is trying to forget her grief so she and Sanjana both laugh.
But Nidhi did not yet realize the meaning of Sanjana's speech.©️
Sanjana was completely mad in love with Siddhant and she had decided that it was just me. And for that she was ready to go as far as she could. She was not ready to believe that Siddhant was married and he loves Riya. ©️Was.
Nidhi thought that it would take her a while to get out of this, so she decided to leave her alone for a while. But Sanjana was keeping an eye on the siddhant because she hadn't told him about her love yet and she thought On hearing this, the siddhant will definitely make you think.©️
She didn't really believe it at all. So she was going crazy, but she didn't let Nidhi know about it at all. She used to go to Siddhanta's house for a different reason. Riya was talking to Siddhant about this. But he avoids the story because there is nothing like it. One day when Riya is alone at home, Sanjana comes to her house and learns a lot about Siddhant. Sanjana gets very angry at Riya for not understanding all this and Riya makes her understand her behavior.©️
She raises her hand to Rhea. And he tries to kill her. And then Siddhant reaches home. Seeing all this, he asks Sanjana about all these things. She tells him everything. Siddhanta explains this to her. I married Rhea because you have to understand that I love her. And I expect you not to do anything like that again. And tell her to get out of there.©️
She leaves then. But now she is very angry. Because Siddhant took Riya's side. And she thinks of suicide. Then Nidhi realizes everything. And she immediately calls Siddhant. He comes and understands her again. But Sanjana, you are only mine !!! You are just mine !!! Keeps talking like that.©️
At last Sanjana's house has to be informed about all this. And they take her away from there. Today Siddhant is busy with her life. Nidhi is busy with her work. All in all, everyone went to work. Taken.©️
And even today, you are just talking about me like this …… Love drove her completely crazy.©️
This play is for entertainment purposes only.
The question is whether to believe in love or not. There is no such comment on it …. Readers should keep this in mind.
And let us know exactly what you think.
Thank you ….
Preeti ghasle
K. Vishwanath is a legendary Telugu film director, screenwriter, and lyricist who has made a significant impact on Indian cinema. He was born on 19 March 1930 in Machilipatnam, Andhra Pradesh, India. Vishwanath started his career in the film industry as a lyricist and later moved on to become a director. He is considered as…
Continue Reading K Vishwanath – Telugu Film Industry Lost Another Gem
take care someone, that's only for you take care of me all that time, Every moment I spent with you keep those memories with me, which I have woven with you all the time take care of my own self, I cherish the one who is only with you you keep me those memories in…
https://youtu.be/ptzv9x7v6bY